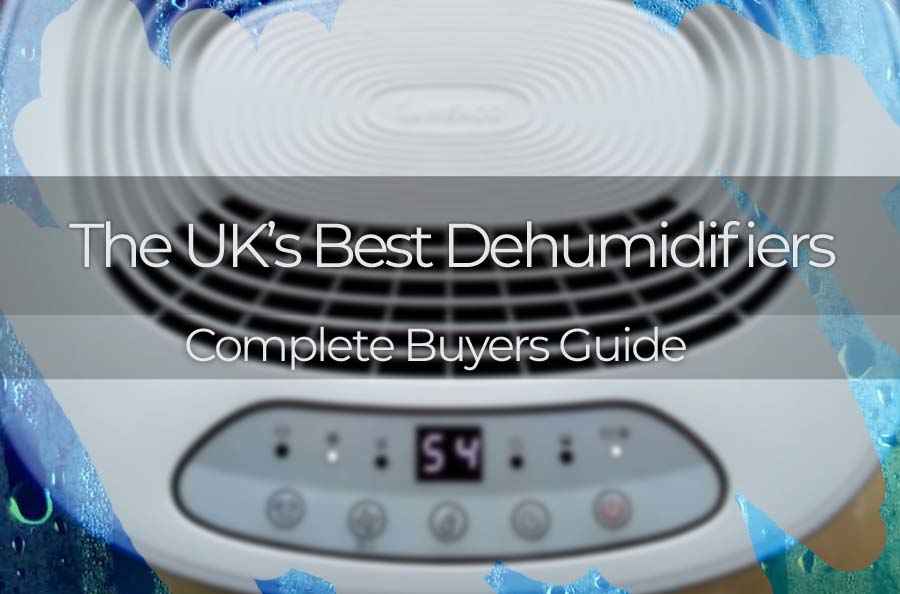 How To Choose The Best Dehumidifier – Complete Guide For UK Homes
Welcome to DehumidifierReviewsHQ.co.uk. On this site, you'll find comprehensive dehumidifier reviews, general information and buyers guides on the different types of unit available in the UK from desiccant to mini models – and more! You can also read articles on how to keep your home damp and mould free and how humidity can affect your home.
If you're new to dehumidifiers are not sure where to start, our buyers guide below is a great place to begin. It will walk you through the top models available today, how they compare, what to look for before you buy and introduce the main kinds of dehumidifiers in addition to comparing their pros and cons.
What Kind of Dehumidifier Should You Choose?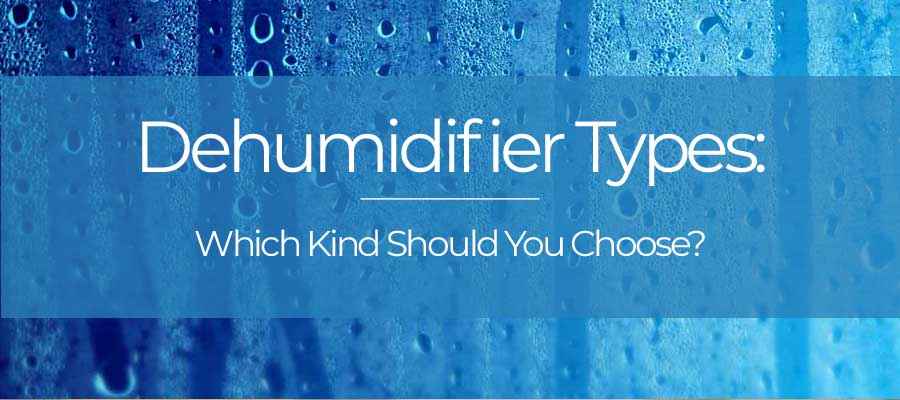 When it comes to choosing a dehumidifier for the home there are two main kinds to choose from: refrigerant and desiccant dehumidifiers. We'll cover each in more detail below but, if you'd like to get the key facts at-a-glance this section of our guide is made to do just that.
We have compared 5 of our top picks from each. And, for each kind of dehumidifier, we've also included a list of reasons why you should and shouldn't choose from each range to help you narrow your choice.
Click a button below to begin.
Is a Refrigerant Dehumidifier Right For You?
Choose If:
Running costs are important. Typically refrigerant dehumidifiers cost less to run than their desiccant counterparts.
You plan on using your dehumidifier within your home & in temperatures over 10°C
Durability is important. Refrigerant models are robust & typically last for many years.
The option to choose from very powerful models ideal for use across the whole home.
Do Not Choose If:
You need a dehumidifier to run in unheated spaces such as garages or caravans.
Portability is an issue – refrigerant models typically weigh in excess of 10Kg
Operating noise could represent a problem. In many cases (but not all), refrigerant dehumidifiers are the least quiet.
Our Top Picks: The Best 5 Refrigerant Dehumidifiers
This selection has been chosen because it represents a balance between price, features & power to provide a range that should suit most needs and budgets. Each dehumidifier is also manufactured by brands known to produce high-quality, durable appliances.
Preview:

Low Price


Our Top Pick


Water Extraction (24 Hrs):
19.7L Per Day (30°C and 80% RH)
Home Size:
2-3 Beds (But at home in one room)
Noteworthy Features:
Quiet Operation, Auto-Shutoff, Timer, Laundry mode, Dual-Fan Speed, Auto Defrost, & Child Lock
Noteworthy Features: Power-saving build, Auto switch on & off, Tank full alarm, Auto defrost, and Rubber Feet
Wall mounted, Remote control, Timer, IPX4 Rating
Meaco control logic, Laundry mode, Low energy consumption, True HEPA filter, Air purifier
Laundry dry mode, Large collection tank, Continuous drainage
Prices & information last updated on 2023-11-29
Is a Desiccant Dehumidifier Right For You?
Choose If:
You need consistent water extraction in cool and warm environments
You plan on using your dehumidifier in unheated spaces such as caravans, boats or garages
You want a dehumidifier that's more easily portable (many weigh only 7-8Kg).
Operational noise is important. For the most part desiccant models are the quietest type of dehumidifier.
Do Not Choose If:
You'd like to keep running costs as low as possible (a refrigerant model would be a better choice)
You need a really powerful unit. Usually, refrigerant models are better suited for severe damp problems.
Our Top Picks: The Best 5 Desiccant Dehumidifiers
As with our selection of refrigerant dehumidifiers above, here you'll find our top desiccant dehumidifier picks. Despite not having the same vast selection as refrigerant dehumidifiers (because refrigerant models remain the king when it comes to the range of choice), we have selected those that wowed us during our tests, represent a good balance between performance and value for money.
Preview:
Our Top Pick




Low Price

Title:
EcoAir DD1 Classic MK5 (DD122FW)
Water Extraction (24 Hrs):
Dimensions:
35.8cm wide by 20cm deep by 54.8cm high
Noteworthy Features:
Sterlising ioniser, Digital display, Meaco Energy Saving Laundry+, Daily Run Timer, On Timer and an Off Timer
ECO E7 Energy Saving Technology, Anti-germ Silver Filter, Lightweight, Auto shut-off timer, Anti tilt safety shut-off
Ionizer & Silver Filter, Silver filter, Laundry mode, Motorised Louver
Antibacterial filter, Compact & Lightweight, Ideal for homes, caravans & boats, Time, Money saving Meaco Control Logic
Auto-shut off timer, Automatic swinging Louver, Ionizer, Laundry mode
Prices & information last updated on 2023-11-28
Buyers Guide: Our Top Tips, Info and Recommendations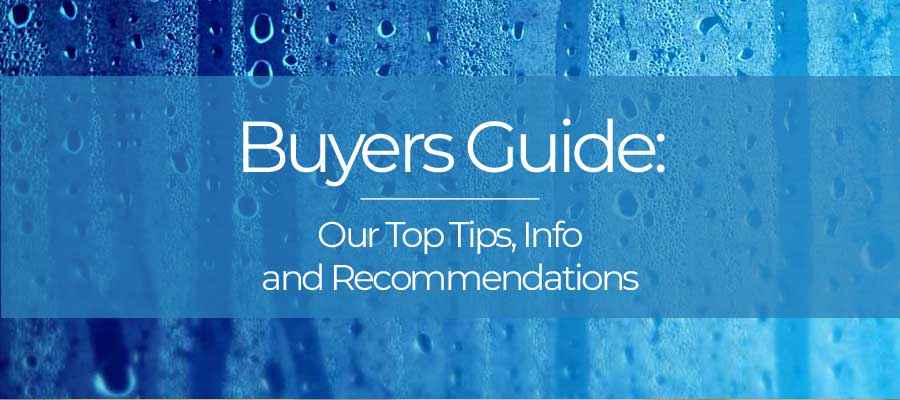 How Will A Dehumidifier Benefit My Home?
A dehumidifier will lower the relative humidity (RH) within your home to a 'safe' level. This is typically agreed at around 55%RH on average. By doing this you will avoid the problems often associated with damp such as condensation on walls and windows, musty odours and, of course, mould and mildew.A dehumidifier won't remove existing mould from your home but it will prevent it growing and spreading. To remove existing mould you'll need to hire a specialist cleaner or you can remove it using products such as HG's Mould Spray.
What Else Can I Use My Dehumidifier For?
Many dehumidifiers feature a plethora of additional features that increase their versatility and usefulness within the home. Depending on the model this can include:
Laundry drying modes to dry your washing without using a more costly tumble dryer.
Ionizers and antibacterial filters to remove allergens and improve the air quality within your home.
Drying your bathroom or kitchen after showering or cooking.
What Features Should I Look For?
Apart from the water extraction rate, which varies depends on your needs, we have found the following additional features useful over the years:
Laundry dry mode. For the reasons stated in the previous tip.
Motorised Louver. Airflow is key is drying out rooms faster. The ability to push air around the room via a motorised Louver helps with this process.
Timer facility. This helps keep a firm lid on running costs and is a useful way to switch of your unit when you can't.
Ionizer. A nicety, but removing mould and fungus spores from the air will help anyone with breathing problems such as asthma.
Adjustable fan speeds. This allows you to get an extra boost of power when needed. It also allows you to decrease the running noise by switching to lower fan speeds.
Look for some 'smart control logic' such as E7 by EcoAir or Meaco's Control Logic. This technology automatically tunes the operation of your appliance to make it as energy efficient as possible.
If you have children around your home you might also find a child-lock feature useful. This prevents small-hands from adjusting your settings.
What Can I Use a Non-Electrical Dehumidifier For?
This is the product of some rather clever marketing by manufacturers (which we cover in more detail below). Typically anything labelled as non-electrical is basically a moisture trap.These are only really suited for musty odours in cupboards and for helping keep condensation at bay within your car. Any problem greater than this will require an actual dehumidifier to be effective.
Where Can I Use My Dehumidifier?
Depending on the model, dehumidifiers are best suited for use within the home and in areas which are not overly dusty. Whilst there are some exceptions, the general rule of thumb is that refrigerant models should be used inside, in heated spaces. Whereas desiccant models can be used within the home and in spaces that are unheated such as garages and caravans.
You can use them within bathrooms (after you have finished showering). You can even buy some permanent units such as the EcoAir DCW10 that feature an IPX rating and is mounted permanently within your bathroom or kitchen.
How Much Does It Cost To Run a Dehumidifier?
Generally speaking, dehumidifiers don't cost much to run per hour.It all depends on the wattage of the unit. Watts is a measure of electrical power and is calculated as the product of the voltage and amps and illustrates how much energy an appliance consumes.
For example, larger appliances such as the 20L are rated at 255 watts. This means it will cost around 3.88p per hour to run (based on 15.32p/kWh). Whereas much smaller units such as the ABC consume as little as 125 watts. This means it costs as little as 2.45p per hour to run (based on 15.32p/kWh).
The two power ratings quoted above were for refrigerant appliances which consume less energy than their desiccant counterparts. For these, you can expect them to cost around 5-6p per hour on average. Whereas refrigerant models cost around 3-4p per hour on average to run.
As you can see dehumidifiers consume very little energy and when used in combination with their timer and energy saving functions will add little to your energy bill every month, depending on the total daily usage. But, even when used for a few hours every day the cost implications will be negligible.
What 'Size' Dehumidifier Should I Get For My Home?
When it comes to dehumidifiers and size there are two aspects which need considering. The first is water extraction rate over 24 hours and the second is tank size.As a rule of thumb the higher the extraction rate the more powerful the unit and the more moisture it can extract from your home every day. Typically this figure is incorporated into the name of the unit. For example, DD8L is 8L per day and DCW10 can extract 10L per day and so on.
One thing to note is the maximum extraction is often calculated by the manufacturer in 'ideal' test conditions. This often involves testing the dehumidifier in high temperature and humidity levels not often found in the UK. In our reviews, we'll regularly draw attention to this so you can make an informed choice. We also provide our recommendations on the size of home each unit would be suitable for. Whenever you see the 'beds' in our product specification tables (like those featured above in this guide) this is our recommendation for the maximum home size the dehumidifier will remain effective within.
As for tank size; 2l is about average. However, if you'd rather empty your dehumidifier as little as often selecting a unit with a larger tank would be advisable. The largest domestic tanks we've seen is that of the 20L Platinum which can hold an impressive 6 litres between emptying.
What Maintenance Do I Need To Do?
Dehumidifiers are very low maintenance. Apart from emptying the tank when it fills all you generally need to do is clean the air filter once a week (depending on use). Depending on the type of filter (and manufacturer instructions) this usually requires nothing more than a quick clean using a vacuum.
Choosing a Brand
We'd always recommend buying a Meaco or EcoAir unit if you can. Both of these manufacturers not only produce high-quality reliable units but their units typically are fashioned with the most useful features such as energy saving logic, adjustable fans speeds and digital controls.Another manufacturer, Ebac, does produce solid units. However, they are getting a little dated in terms of functionality. Generally, they have not striven to improve their units the same way Meaco or EcoAir have. That said, they are very robust and Ebac have produced units which are even suitable to use in dusty environments and building sites such as their Powerdri model.
You can also buy decent units from brands not so prevalent in the dehumidification market such as DeLonghi and ElectriQ. These also generally perform very well.
Your Guide To The Different Types Of Dehumidifier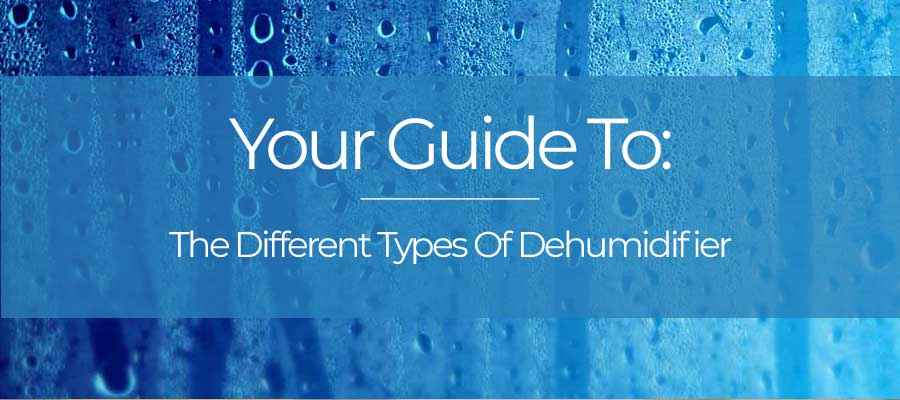 Not every dehumidifier is the same, despite their very similar outward appearance.
In fact, how they operate and the environments which they are suited for does vary. And choosing the right kind of dehumidifier for your needs will not only ensure it can effectively deal with damp and condensation but will also help save on running costs too.
In this section of our guide, you'll discover the 3 main types of dehumidifier, how they work and what their pros and cons are.
Refrigerant Dehumidifiers
When it comes to choosing a dehumidifier this is most likely the first kind of model you will stumble across.
There is a wide range of choice and typically these are the least expensive kind of dehumidifier you can buy. Prices range from as little £60-£80 for basic appliance up to £300 for a high-powered moisture sucking behemoth.
How They Work:
The 3 core parts a refrigerant dehumidifier uses to extract moisture from the air are a compressor pump, coils and a fan.
The compressor pumps a refrigerant gas, usually R134a (Tetrafluoroethane), into the condenser coils to lower their temperature. The fan draws in warmer, humid air over the coils. As the air passes over the colder coils it releases the moisture it contains thanks to a principle known as the dew point. This collects as moisture which is then drained away into a collection tank within the machine.
The air then continues its journey over a group of warmer bars before exiting the machine and is sent back into the room. This is why you can often notice that, particularly in smaller rooms, using this type of dehumidifier will often warm the room in addition to reducing the humidity.
Pros
Based on a reliable technology that is cost effective to run and very efficient.
Because they are so popular there is a wide range of choice to suit almost every budget and need.
More robust and durable compared to other dehumidifiers. A good model from a brand such as Meaco or Ebac should last for many years.
Ideal at extracting moisture from the air within temperature and humidity conditions found within the home.
Cons
They can be quite heavy because of the compressor unit contained within the machine (often in excess of 10Kg).
Traditionally noisy when compared to desiccant dehumidifiers. Though this trend is changing with the advent of quiet appliances such as the
MeacoDRY ABC
.
They are not very efficient in lower temperatures and are more ideally suited for use within the home. The most efficient operating temperature for a refrigerant dehumidifier is 20°C.
Desiccant Dehumidifiers
Desiccant dehumidifiers appear virtually identical to any refrigerant dehumidifier. However, they do provide several advantages that their refrigerant counterparts do not. The most notable of which is they can be used in colder environments where a refrigerant dehumidifier may run into trouble.
But, before we look more in-depth at the pros and cons, let's first take a look at how this type of dehumidifier works.
How They Work:
Just like a refrigerant dehumidifier, a desiccant dehumidifier works by drawing in humid air using a fan. Once the humid air is inside the machine, however, the process of removing the water is very different.
A continuously rotating wheel containing a desiccant (moisture absorbing material – usually Zeolite) collects water from the air passed through it from the fan until it reaches its saturation point and is unable to collect any more water.
As the wheel turns is passes in front of a heating element that runs a stream of hot air through the wheel to vent the water off into a collection tank. The heat used to dry the zeolite is mixed with the air exiting the machine and released back into the room.
This process is known as 'regenerating' the zeolite.
Pros
The heating system allows desiccant dehumidifiers to remain effective in both high and low-temperature spaces.
The removal of the compressor pump reduces the weight of desiccant models considerably.
The heating effect produced by desiccant models aids in removing damp. It also reduces the amount of energy required by other heating sources to warm a room.
Desiccant machines produce far less noise when compared to refrigerant models.
Artificial forms of Zeolite are based on a naturally occurring mineral and inert is not known to have any damaging or harmful environmental impact.
Cons
Running costs are higher than a refrigerant dehumidifier.
Not as robust as refrigerant models – if used in already dry environments the Zeolite can become ineffective due to damage.
Peltier Dehumidifier
Peltier units are a very high-tech, albeit slightly inefficient, way of going about the refrigerant model. Despite being virtually silent, larger Peltier units can be costly to run.
However, Peltier units do come with several impressive advantages. The first is that the technology is very lightweight and can be made much smaller than refrigerant or desiccant models. As a result, you can buy some very small and lightweight Peltier units.
How They Work:
An electrical current is passed through two different, layered, materials. Where the materials join a heat flux is created which draws the heat from one material to the other.
This creates a cooler side for the water to condense upon. A fan is used to draw humid air into the machine and over the cooler material. The moisture in the air condenses and drips away where it is collected into a tank.
This process is repeated and is used to lower the ambient relative humidity.
Pros
There are no moving mechanical parts so are quiet to run.
Typically smaller units that can be used virtually anywhere.
Small units are a good cost-effective alternative to moisture traps.
One of the lightest and most compact dehumidifier types available.
Cons
Larger Peltier units can be costly to run.
Are typically not very efficient compared to other types of dehumidifiers of the same size.
Not ideal for dealing with anything above excess humidity and condensation problems.
Non-Electrical Desiccant Dehumidifiers
This is a bit of clever marketer on behalf of the manufacturers and rather than being dehumidifiers they are, in fact, moisture traps.
They typically consist of a small bag or container which, over time, passively absorbs moisture from the surrounding environment. The container/bag typically contains small crystals or gel, it is these compounds which attract and hold the excess water.
How They Work:
The crystals/gel mentioned above are typically composed of a hygroscopic material. This is a substance which can attract and contain water from the surrounding environment. And, in high humid environments, this means attracting water from the walls, windows and from the air.
Typically you'll find the most popular substance is silica gel because it is relatively cheap whilst still being effective. (Silica is often what you'll find packaged in with new shoes inside little white bags).
Once they reach saturation point some can be 're-charged'. Typically this achieved by gently heating the dehumidifier in a microwave to allow the water to evaporate. Once complete they are ready to be used again.
Whilst is this re-charging process is becoming a little more commonplace, in many cases, the desiccant material needs disposing of when it becomes saturated.
Pros
They require no power source and consume no energy
There is no heavy collection tank to empty.
They are available in a plethora of shapes and sizes. Making them ideal for small spaces such as cupboards or cars where it is not always possible to use a mains powered dehumidifier.
They are very cheap and can often be purchased for under £10.
Cons
Not all can be re-used and are single use only. Which is not very environmentally friendly.
Only suitable for the most minor humidity and condensation problems in small spaces
The cost of replacing them can mount up over time.
Next Steps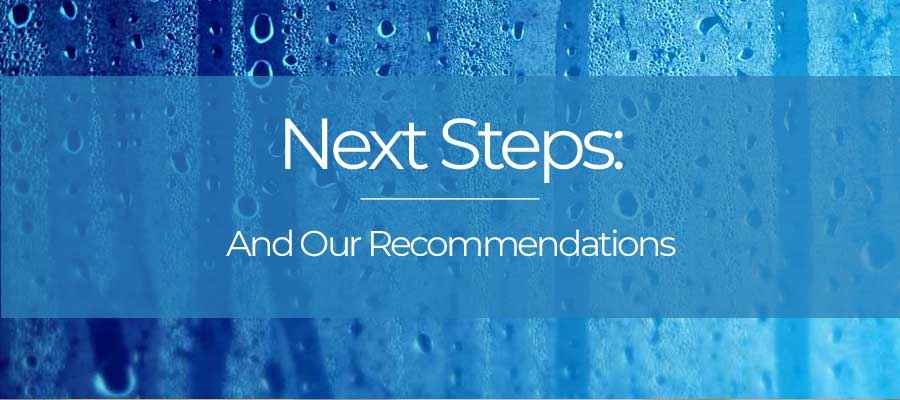 If you've read this whole page you might be wondering what to do next. There is a lot of information here which will take a little time to digest. So, to help you decide we recommend:
Whatever you decide we hope this guide has helped you make a more informed decision before buying. Choosing the right dehumidifier for your home can have a huge impact. It not only prevents the problems caused by high humidity such as flaking paint, condensation, musty odours and mould, but also helps improve the quality of the air in your home.