If affordability is what you are looking for in a dehumidifier, electriQ is the brand to shop from.
Although electriQ is not a big name like Ebac or Meaco, the brand offers two signature advantages that put them ahead of the competition. Firstly, all electriQ dehumidifiers are sold at lower prices than the competition.
Secondly, the dehumidifiers from electriQ come with impressive new features like antibacterial properties, smart connectivity, UV sterilization, among others. Therefore, you are always guaranteed a cheap but solid dehumidifier that you can rely on with electriQ.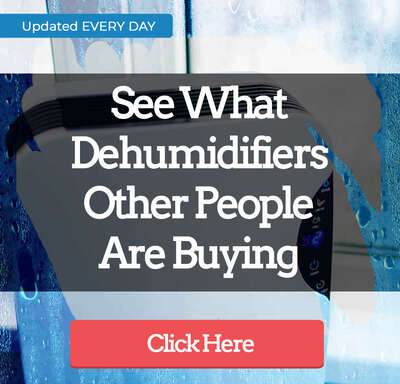 One of the brand's top dehumidifiers is the electriQ Low Energy 10L model.
The first thing that stands out about the electriQ 10L is its very low price of a little over £90 (at the time of writing). Just like its electriQ Low Energy 20L bigger sibling, the 10L model has a lot to brag about. It features a simple control panel, impressive extraction capacity, an energy-efficient compressor, and an LCD screen that shows the current humidity of a room.
Find out key information about the electriQ Low Energy 10L dehumidifier in our buyers guide below.
electriQ Low Energy 10L – Key Product Specifications
Preview:
electriQ Low Energy 10L - Key Product Specifcations

Title:
electriQ 10L Dehumidifier, combats damp, condensation mould and mildew. Great for houses up to 3 bed, quiet fan operation and 2 litre water tank.
Water Extraction (24 Hrs):
Noteworthy Features:
Power-saving build, Auto switch on & off, Tank full alarm, Auto defrost, and Rubber Feet
electriQ Low Energy 10L - Key Product Specifcations
Preview:

Title:
electriQ 10L Dehumidifier, combats damp, condensation mould and mildew. Great for houses up to 3 bed, quiet fan operation and 2 litre water tank.
Water Extraction (24 Hrs):
Noteworthy Features:
Power-saving build, Auto switch on & off, Tank full alarm, Auto defrost, and Rubber Feet
Prices & information last updated on 2023-11-29
Design
The electriQ 10L dehumidifier sticks to the basics with a simple non-flashy design. The unit's box build comes in a nice looking plain white finish with a water tank hidden within the body and controls placed at the top.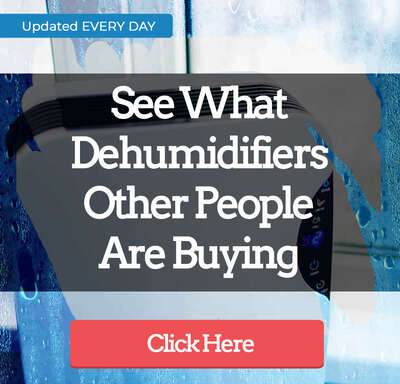 One nice thing about this design is that the controls are very simple to use. They consist of only 4 buttons – two are up and down buttons for adjusting the humidity level, one is for turning the unit on & off, while the last button is for accessing a timer function. There is also an LCD screen that displays the humidity level of a room. LED indicator lights that show chosen settings, when the dehumidifier is on, and when the tank is full are great additions as well.
Another plus for the dehumidifier is that it is rather small in its build, only measuring 13 inches wide and 17 inches high. The weight of the unit is also a manageable 9.5kgs. This compact build comes in handy when you want to move the dehumidifier since it does not have a handle or caster wheels.
Rubber feet at the base help to give the unit more stability when setting it up. However, this does not do much in making it easier to move the dehumidifier. Thanks to its small and light build, you can simply lift and carry the unit to any spot in the house.
Emptying the electriQ 10L
The 10L electriQ's tank is built into the dehumidifier's body. A slot placed at the side of the appliance makes it easy to pull the tank from the dehumidifier. However, there is no handle on the tank, so you will need to put in a little more effort to avoid spillages whilst moving it for emptying.
The other downside is that the tank only has a slightly low capacity of 2 litres. Therefore, while it is relatively easy to empty the tank, the process will need to be repeated more often.
On the bright side, you can eliminate this hassle altogether by connecting the drainage hose that comes with the dehumidifier. It attaches easily to the back of the dehumidifier and drains out water directly from the dehumidifier as collected moisture condenses into water droplets.
Water Extraction Rate
This electriQ Low Energy dehumidifier is labeled as a small and compact unit that is ideal for smaller spaces. However, with a good extraction rate of up to 10 litres a day, the dehumidifier can easily handle large rooms. But, like all dehumidifiers, maximum water extraction is only possible under the specific conditions it was measured under (30 degrees C at 80% relative humidity).
So, depending on the severity of the damp and condensation you should only really expect to extract 1-2 litres per day – which is still an impressive extraction rate and ideal for many homes with damp/condensation problems.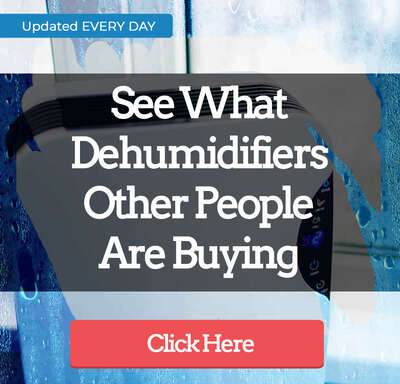 A good extraction rate, however, is not the only thing you get from this electriQ 10L low energy dehumidifier. One of the machine's outstanding features is that it has an automatic energy-saving feature.
This auto feature is designed to kick in after you have selected your desired level of humidity setting which you will do by simply pressing the up and down buttons on the control panel. The range provided is quite wide covering values of between 30% to 90% relative humidity.
Once activated, the auto feature simply switches the dehumidifier on and off as the moisture content in the home increases and decreases. The goal is to keep the room's humidity at the level you have set whilst using the least amount of energy possible.
The electriQ 10L is also remarkably quiet for a dehumidifier of its price range. Given a rating of 42dB, the noise produced is on the same level as white noise. So, the dehumidifier should not be too distracting as you go about your everyday activities. What's more, it should be possible to leave the unit running overnight without it disturbing your sleep.
Other Features
Rather impressively there is a silver ion filter fitted into this unit – something usually only reserved for more expensive dehumidifiers. It works and looks like a standard filter but has the added touch of a silvery coating. The coating kills bacteria and other harmful microbes making for a healthier home environment.
Much like other filters, cleaning is as easy as dusting with a vacuum or wiping down with a piece of cloth. The silver filter, however, is more sensitive than the average filter and as such needs to be cleaned more often. The recommended advice is that you should clean the filter every 2 weeks when in regular use.
Another nice addition to this 10L dehumidifier from electriQ is a full tank alarm, which notifies you when the tank reaches full capacity.
Thanks to this feature, you will know the second the tank fills up and thus empty it – getting the dehumidifier back to work immediately to enjoy maximum moisture extraction from the air. The dehumidifier also automatically switches off when the tank is full ensuring there is no chance of overflow.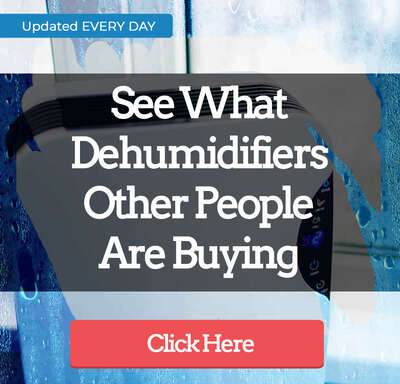 The electriQ 10L is a refrigerant dehumidifier, which means it does its best work at room temperature (20°C) and above.
That said, the dehumidifier can still work in colder areas or even be used during winter albeit less effectively. This is made possible by an inbuilt auto-defrost function that protects against freezing when the dehumidifier is installed in less than ideal conditions.
Keeping up with its low energy promise, the electirQ has an inbuilt timer that is programmable over a period of 1 to 24 hours. It helps to further reduce the unit's consumption of electricity by ensuring the dehumidifier only runs when needed.
Customer Impressions/Reviews
ElectriQ is not a well-known brand so there are not that many customer reviews of this Low Energy 10 litre unit.
But from what is available, the dehumidifier is a big favourite among users with an average satisfaction rating of over 90%. Users have nothing but praise for the unit describing it as easy to use, very effective', really efficient, and a fabulous machine overall.
Complaints are few and are more of personal preferences since you will find a few users stating the dehumidifier is very noisy while others swear it runs like a dream with a tolerable level of noise.
Pros
Displays the humidity level of a room
Humidity setting adjusts over a wide range
Cons
Lacks a pre-set laundry drying setting
Not ideal for low-temperature areas below (10-15°C)
Small water collection tank
Conclusion
Lacking favourite dehumidifier features like a laundry mode, adjustable fan speed, and extra dehumidifying modes, the electriQ Low Energy is not perfect nor is it the best 10-litre dehumidifier in the market.
However, as far as cheap dehumidifiers go, it is one of the best. The unit's high quality yet lightweight build, quiet operation, and decent extraction capacity all make it a good enough dehumidifier. The energy-efficient design seals the deal, adding the ability to save on energy consumption and maintain a consistent level of humidity to the list of this unit's advantages.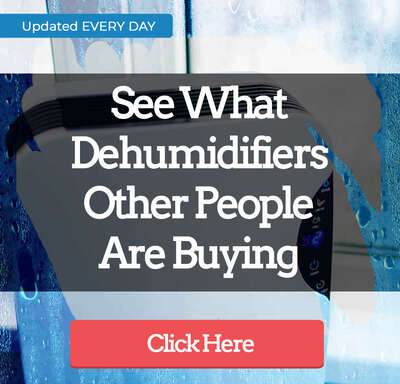 Prices & information last updated on 2023-11-29