UPDATE: The Ernovo 16 is no longer available. We'd recommend looking at the similary priced and effective DC18. You can read our full review of the
DC18 here
.
When shopping for a dehumidifier, there are several questions you will need to answer. For instance, will it adequately deal with your damp or condensation problem? How much are you prepared to spend? What features are important to you? Is a refrigerant or desiccant dehumidifier more suitable for your home?
To save you from the hassle of scratching your head for answers, we present the Ernovo 16L Dehumidifier with Digital Control Panel. Forming one-half of a dynamic duo of Ernovo dehumidifiers designed for home use, the Ernovo 16L is a versatile unit that meets the requirements of many households.
At 16L, this dehumidifier lacks the higher capacity of its larger counterpart in crime, the Ernovo 36L appliance. Also lacking is the multifunctional design of the Ernovo 36L, which offers Purification and 'Dry clothes' functions in addition to an adjustable dehumidifying setting. That, however, in no way makes the Ernovo 16L a lesser unit.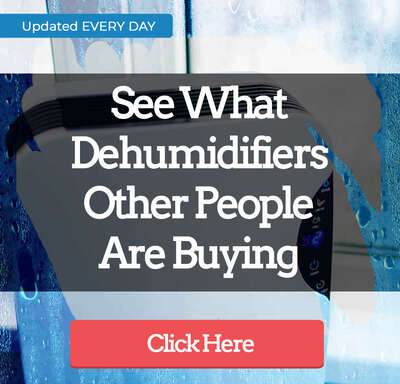 This dehumidifier excels in all priority areas and comes with a convenient set of features to boot. Besides, the 16L capacity of this model, it is large enough to keep up with the demands of a spacious home.
With Ernovo known for delivering innovative products, does this 16L dehumidifier live up to the brand's mark of quality? Let's find out.
Product Specs
Preview:
Ernvo 16L - Key Product Info

Water Extraction Rate (24Hrs):
Continuous Drainage Option:
Noteworthy Features:
High 16L per day water extraction rate, Intuitive controls, Ultra silent technology, and 90-day money back or exchange guarantee
Ernvo 16L - Key Product Info
Preview:

Water Extraction Rate (24Hrs):
Continuous Drainage Option:
Noteworthy Features:
High 16L per day water extraction rate, Intuitive controls, Ultra silent technology, and 90-day money back or exchange guarantee
Prices & information last updated on 2023-11-30
Design
Taking on the conventional dehumidifier build and finished in a sleek all-white colour, the design of the Ernovo 16L is not bad, but it could have done with some improvements.
This dehumidifier measures only 30 x 20 x 40 cm, which is relatively compact for a high capacity dehumidifier. The problem is that although the unit is not exactly huge, it is quite bulky and heavy weighing in at 11.5 kilos.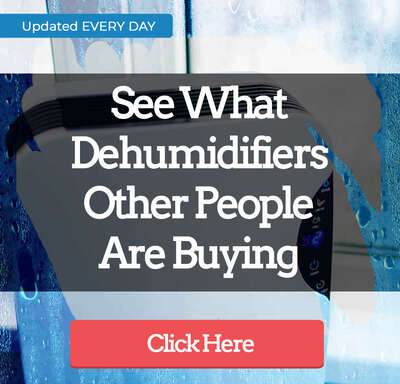 What's worse, there are no castor wheels to help with portability, and this is further impacted by the lack of proper carry handle, that consists of little more than a built-in gap (at the back) where you slide in your fingers and use them to grip onto the unit. The more traditional foldaway handle, which you grip comfortably with your whole hand, would have been better move considering the weight of this appliance. This means the Ernovo 16L could be hard to transport and therefore not the unit to go for if you are looking for a dehumidifier you intend to move around the house a lot.
The featured control panel, on the other hand, is a significant design aspect that makes for simple operation. The Ernovo 16L has a digital control panel that consists of 4 (On/Off, Humidity setting, Fan Speed, and Timer) buttons plus an LED display for humidity.
The control panel is self-explanatory as there are accompanying symbols and labels printed on and under the respective buttons. Both the fan and humidity settings adjust over two modes of High and Low.
The buttons allow you to customise the dehumidifier to suit the current humidity conditions within your home or a specific need. For example; to dry clothes, remove moisture overnight, or dehumidify a bathroom after showering. However, you can also ignore these additional settings entirely and only simply switch on the dehumidifier. It will get to work using the built-in default settings.
Emptying the Ernovo 16L
There is nothing to complain about when it comes to draining the Ernovo 16L dehumidifier. The available tank is reasonably sized at 1.8 litres. It also features a tank full indicator light that glows red when it needs emptying. It also stops working when the tank is full and this features is common to all dehumidifiers and is one we would expect to see.
The tank is easy to handle only requiring a gentle push on both sides to disengage from the unit. The same process is repeated for returning the tank whereby you just need to push it back in until it slots into position.
To drain the tank nothing more is required than a simple tilt for water to pour out. And the list of convenient features does not stop there. Also featured is a long 2m plastic hose, which is provided to fix to the unit's water outlet port at the back for continuous drainage to remove the need to empty the tank at all. You will, of course, need a suitable drainage point nearby to use this feature.
Water Extraction Rate
The water extraction rate of this Ernovo 16L dehumidifier is one of its strongest selling points. At peak performance, the dehumidifier will draw a fantastic 16 litters of moisture after a full day's (24h) hard work.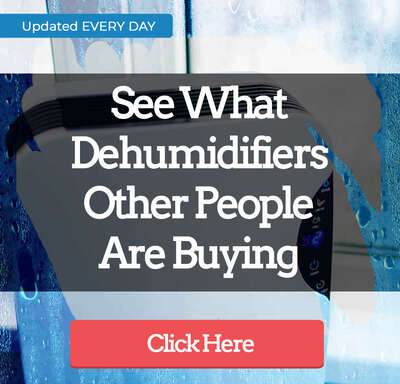 That is probably more than you will ever see from your home though since it will take an environment where the temperature is 30℃, and relative humidity at a high 80% to see the dehumidifier bring out its big guns and work to full capacity – which is something rarely seen in UK homes.
Adjustable Performance
The unit's adjustable humidistat and humidity display screen make it possible for you to customise the performance to suit the humidity level within your home. When you turn the machine on for the very first time, the LED screen will display the room's relative humidity (allow a couple of minutes for the humidistat to stabilize and display an accurate reading).
From there you can decide whether to go with the high or low humidity setting to bring things down to a perfect level that is neither too humid or too dry. The fan speed can also be cranked up to a more powerful (and noisier) 'High' setting should you need a boost in power. It can also be turned down to a slightly less efficient (and quieter) 'Low' mode.
The low fan speed is perfect for night time use as the dehumidifier makes a very mellow humming sound that is rated at under 40dB when running. This is not the quietest around and we would probably not recommend leaving this unit running in a room you a trying to sleep in. You can, however, get much quieter units such as the MeacoDRY ABC which is a much quieter 35dB.
Other Features
As far as basic features go, the Ernovo 16L has you well covered. The controls are simple, emptying the tank is easy, a drainage hose comes in the package, and the extraction rate is robust covering a range of 80m3. But like with any decent dehumidifier, there is more on offer, we'll start with the power-saving of an in-built automatic shut-off function.
The auto-shutoff feature is something that is becoming more common in dehumidifiers. Although the 'smart' functionality behind this feature does vary. In the Ernovo this functionality is simple; a sensor continually monitors the relative humidity of a room and then triggers the dehumidifier to stop working after attaining the desired humidity level (set on the unit).
When moisture increases, the dehumidifier turns back on, brings the RH back down to the desired level, and then switches off. That goes on for as long as the dehumidifier is running, effectively stopping it using more electricity than is needed.
As mentioned earlier, one of the four buttons on the dehumidifier is for a dedicated timer function. The timer covers 24 hours and sets the dehumidifier to run in blocks of 1 hour.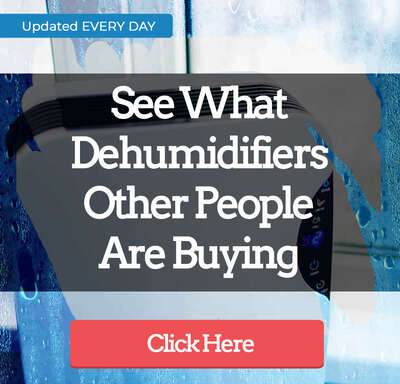 This is a handy feature that saves on energy consumption, and you can use in all manner of situations. You can set the timer to 3 or 4 hours to dry clothes, 2 hours in the bathroom to cover the morning rush when everyone is getting ready and so on.
Filters in dehumidifiers tend to be different with each unit. The one featured in the Ernovo 16L cleans the air by clearing it of bad odours, bacteria, and any available air particulates. The filter also saves you from the added expense of buying a new one regularly, as it detaches from the dehumidifier for easy cleaning under the sink.
Customer Impressions/Reviews
If not convinced on the power and life-saving features of the Ernovo 16L, then you will be swayed by what other users have to say about the unit.
There are few complaints, and these are not too damming for the dehumidifier as they regard minor niggles such as the user manual featuring poor English, the unit being a little bigger than expected, and the water tank's capacity being on the low side.
Praise from users, on the other hand, is plenty and accumulates to give the Ernovo 16L a generally solid rating. Users describe the Ernovo 16L as being easy-to-use, satisfactorily quiet, efficient, flexible with lots of options, and more than capable of sorting out all moisture issues in your home (including condensation build-up and mould growth on walls).
Pros
Customizable settings with simple operation
Features audible warning signal for a full tank
Cleans the air as it runs via a built-in washable filter
Display's the room's humidity level
Runs smoothly and quietly
Automatically protects against ice build up on pipes
Comes with a 90-day money back guarantee and 2-year manufacturer warranty
Cons
Lacks a proper carry handle
No castors to aid with moving
Conclusion
Although the Ernovo 16L is not the easiest dehumidifier to move around, we do not consider this a deal breaker. Especially when you look at everything else that it has to offer and other units such as the Ebac PowerDri and Dehumidryer are equally as heavy and also lacks a proper carry handle.
It provides everything many people will need in a dehumidifier. This includes a powerful extraction rate, super simple controls, adjustable humidistat, two fan speeds, continuous drainage, built-in sensor, humidity display screen, and a washable filter.
Overall, it is a good value machine with great features and a reasonable price.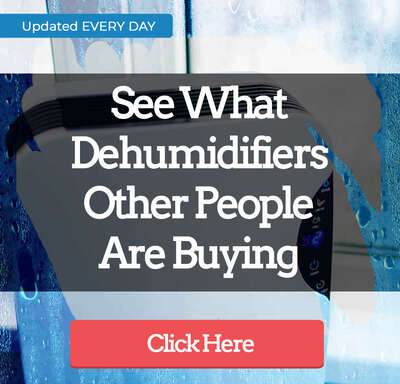 Prices & information last updated on 2023-11-30