EcoAir are one of the top brands in the dehumidifier market. Chances are you may have come across their products when looking for an appliance to deal with mould and condensation problems in your home. In the compressor range, they offer several models to choose from, including the focus of this guide, the feature-rich EcoAir DC18.
An upgrade from the DC12, the EcoAir DC18 comes with the ability to extract more moisture from your home per day. As a result, the power rating for this unit comes in at 295W compared to only 230W consumed by the DC12. Although the more powerful compressor increases energy usage on its highest setting, it does come with an energy-saving low fan speed to help keep running costs as low as possible.
The EcoAir DC18 is also about 3kg heavier, 2 decibels louder, and features slightly larger dimensions than its predecessor. Except for those aspects and the price, everything else is the same for these two models.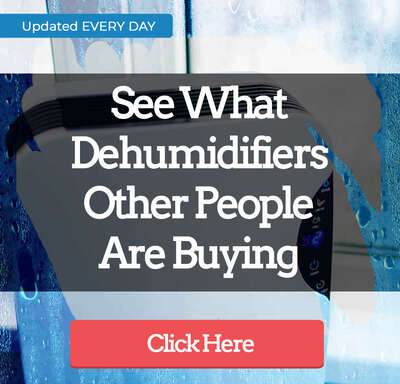 Product Specs
Preview:
EcoAir DC18 Key Product Specs

Water Extraction Rate (24Hrs):
Continuous Drainage Option:
Noteworthy Features:
Auto Shutoff, Auto Defrost, Timer, Washable Air Filter, & Easy-to-Use Control Panel
EcoAir DC18 Key Product Specs
Preview:

Water Extraction Rate (24Hrs):
Continuous Drainage Option:
Noteworthy Features:
Auto Shutoff, Auto Defrost, Timer, Washable Air Filter, & Easy-to-Use Control Panel
Prices & information last updated on 2023-11-28
Design
In our opinion, the EcoAir DC18 is very visually pleasing for a dehumidifier. It features a white front and back that contrasts nicely with black sides.
It would have been good, however, to have more colour options (such as you get with the MeacoDRY ABC and the EcoAir DD1). Completing the stylish modern look is a simple-to-use control panel with digital display and touch-sensitive buttons.
EcoAir classifies the DC18 dehumidifier as a compact unit and rightly so since it does not take up a lot of space (measuring in at just 52.6 x 39.4 x 27.6 cm). But, for a small appliance, it is quite heavy. The entire unit weighs about 14.5Kg. Fortunately, this dehumidifier has four castors fixed to the base, which swivel 360 degrees, to help make moving the DC18 a little easier.
More importantly, the convenience of being able to wheel the EcoAir DC18 on castors means you do not have to carry it except when going up steps. It is recommended to empty the water tank if you have to lift the unit so that there is no added weight. If you can manage to carry the dehumidifier, lifting will not feel awkward thanks to the sturdy recessed handles built into either side of the unit.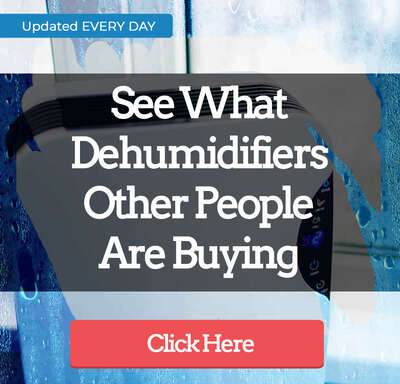 Another notable feature that the DC18 comes with is a cable tie facility on the rear side. You can wrap the power cord around two clips. Cord storage is an unappreciated feature that many dehumidifiers lack, but it is quite helpful to have.
The cable hanger clips on the EcoAir DC18 keep the dehumidifier tidy during storage. In addition, you won't have to struggle with a dangling cable when moving the dehumidifier from one place to another.
Emptying the EcoAir DC18
EcoAir's DC18 dehumidifier may be a compact unit but this appliance carries a large 3.5L internal tank. Emptying the water collection container is easy thanks to a number of clever features.
Firstly, the tank mounts through the front side. That means you don't have to reposition the dehumidifier when you want to remove the internal container, a common problem found on many other models.
Secondly, a light on the control panel turns on to let you know when the tank is full.
And, thirdly, you can choose to use the continuous drain option to direct water to a sink or drain.
The continuous drain option relies on gravity to expel water from the storage tank. With that in mind, you must channel the hose downwards to a low-level drain and make sure there are no sharp bends so that water can flow unabated.
The beauty of using this function is that there is no need to regularly empty your water tank. Also, the dehumidifier will not turn off because of a full tank. EcoAir is also generous enough to include a drainage hose with the DC18 too.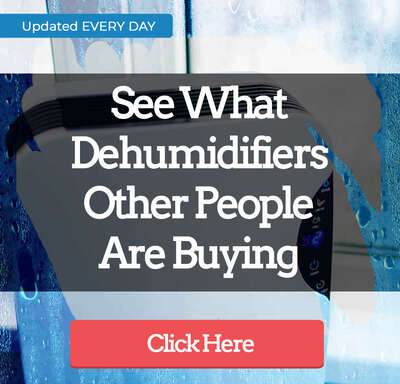 The hose connection is located at the rear of the unit just below the air inlet vent. In order to use it, you have to first expose the nozzle. That involves removing a drainage cap and rubber plug and then attaching a drain connector that comes with the unit.
Once that is done, you can finally secure your drainage hose to the dehumidifier. The provided drain hose is only one metre long and has an internal diameter of 14mm. If you find it too shot, it is possible to use a longer compatible garden hose instead.
While the permanent drain facility is pretty convenient, it is not so hard to empty EcoAir's DC18 water tank by yourself. In fact, a 'tank full' light will stay on to remind you that the tank needs emptying. The tank comes out quickly and with ease. It is just as easy to put back in place when you are done discarding collected water.
To remove the water tank, all you have to do is slide it out gently. There are grooves on its side, which provide a good grip.
EcoAir recommends waiting for at least 10 minutes before making any attempts to remove the tank. Doing so will allow any excess moisture to drip into the collection tank rather than on your floor when you are in the process of emptying. A lid further minimizes the risks for spills as you walk over to a sink or drain to empty the tank. The water pours out through a small spout, so you just have to tilt the tank to empty it.
Water Extraction Rate
As the name implies, this dehumidifier from EcoAir can extract up to 18 litres per day. However, it is worth noting that the extraction rate will depend on the humidity and temperature level within your home. To collect the stated maximum amount of water, you would have to replicate the test climate that the EcoAir DC18 was manufactured to operate in, which is usually only found in hot bathrooms after showering. The EcoAir DC18 underwent tests in conditions of 30ᵒ C and 80% RH to achieve the 18L extraction rate.
Obviously, temperature and humidity levels in the UK tend to be much lower than that. So, don't be surprised if the EcoAir DC18 collects much less than the claimed 18 Litres per day. This is quite common and many dehumidifier manufacturers use such extreme temperature and humidity conditions as a benchmark when testing the maximum performance of their units.
This does not make the DC18 any less effective or efficient. It will still provide more than capable of dealing with damp, condensation problems and drying your washing inside on colder days.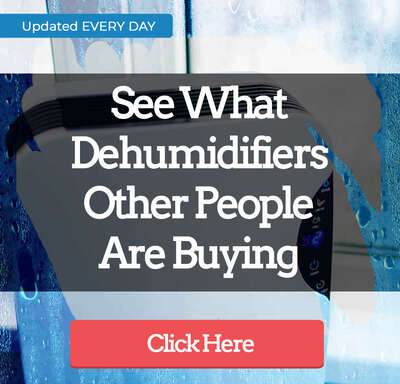 Other Features
1) Smart Digital Control Panel
Digital control panels have become a staple feature of modern dehumidifiers. The DC18 is no different as it comes with a digital display in addition to simple controls that allows operation at the touch of a button. All the smart features of this dehumidifier are easy to use because of the control panel's intuitive design.
Once plugged in, a 'power on' LED will let you know that the DC18 is ready for use. The second button from the right turns the dehumidifier on or off. Two other buttons offer feedback through light emitting diodes. For instance, pressing the fan mode button cycles between the low and high-speed light indicators. If you press the timer button, your selection will shift between the 2hr and 4hr LEDs.
The room's current RH always shows up on the display. You can reduce relative humidity to as low as 35% with the EcoAir DC18. Although you are free to select the highest setting at 80%, anything above 60% creates suitable breeding conditions for mould and bacteria. Don't be afraid to experiment with different settings until you find the perfect relative humidity percentage that works for you.
There are two more controls on each side of the display panel, a plus and minus button. These buttons allow you to increase or decrease your desired humidity setting. Each tap changes the percentage value at 5% intervals. Pressing the minus button beyond its lowest setting activates the continuous mode. In this setting, the laundry LED indicator stays on and the dehumidifier will operate non-stop until you switch it off or the tank fills up.
There is also another LED that turns on to indicate that the filter needs cleaning. Dust builds up on all dehumidifier filters over time and this can cause poor performance. Therefore, cleaning the filter is a necessary part of maintaining the EcoAir DC18. All you need to do is remove the dust filter from the back vent, wash under tap water, dry it and put back in place. Alternatively, scrubbing the filter with a brush and then vacuuming it works just as well.
The filter clean LED offers a great deal of convenience because you don't need to keep track when last you washed the air filter. However, you have to press a reset button to turn off the 'filter clean' indicator light each time after cleaning the dust filter.
Just as implied, this feature allows the dehumidifier to automatically turn on after a power failure. When the DC18 auto-restarts, it operates with the previous settings you had selected before the power went off. Apart from being convenient, this feature is also time-saving.
The EcoAir DC18 dehumidifier can turn off automatically due to a number of reasons. For instance, this will happen if the tank is full or suddenly removed. As a result, flooding is not going to occur due to an overflowing or absent tank. In addition, if you engage the timer function, the dehumidifier will turn off once the selected run time lapses. Auto-shutdown also activates if current room humidity is lower than your preset option. In this instance, the fan runs for 5-10 minutes to sample the air and then auto shutdown will activate.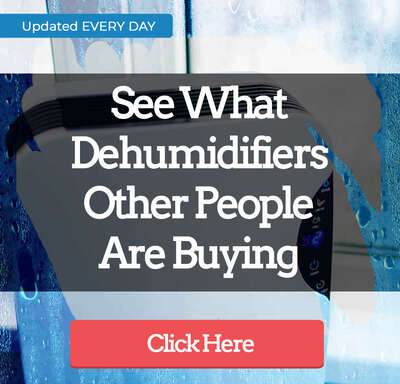 Compressor dehumidifiers like the EcoAir DC18 operate best in high-temperature conditions. However, this particular model will continue to work even if the temperature falls to 5° C but not below that. The compressor turns off as the dehumidifier periodically enters into defrost mode when room temperature drops below 15° C.
Customer Impressions
There is no doubt that the EcoAir DC18 is a highly sought after dehumidifier, one that boasts hundreds of reviews from buyers. The vast majority of buyers have so far expressed positive sentiments about this appliance.
Most buyers were pleased with the fact that the DC18 is easy to 1) use, 2) move around, and 3) empty. There are mixed opinions regarding how tolerable noise levels are from the DC18, but the good news is that it comes with a quieter low fan speed.
While some buyers may have encountered issues with their purchase, EcoAir offers good customer support. They accept returns and more importantly, the EcoAir DC18 comes with a 2-year warranty (at the time of writing).
Pros
Relatively large water tank
Comes with two fan speeds
Features a generous 1.8m power cord
Offers several convenient functions
Effectively removes excess moisture
Cons
Insufficient timer setting options
Verdict
Despite being a compact unit, the EcoAir DC18 is surprisingly capable of removing moisture from homes with up to 4 bedrooms. It even comes with a sizable 3.5L tank to match its high extraction rate.
Overall, it an ideal dehumidifier for those who want to dry condensation on windows, stop mould growth, improve humidity conditions for loved ones with respiratory problems, or simply dry laundry indoors without using a tumble dryer.
Prices & information last updated on 2023-11-28