A conservatory room can be a beautiful addition to your home, providing a stunning space to relax and enjoy fantastic views of the outdoors. However, conservatories can be tricky to manage. To be more specific, humidity poses a problem in this type of space.
Excess moisture can cause damage to the furniture, walls and floors in your conservatory. Even worse, it can negatively impact your breathing and overall health.
The solution to managing this humidity problem is to use a dehumidifier. Dehumidifiers work to remove excess moisture from the air, creating a more comfortable and healthy living space for you and your family.
Herein this comprehensive guide, we'll take you through everything you need to know about choosing and using a dehumidifier for your conservatory.
After a quick rundown on the importance of controlling humidity in your conservatory, we'll explain how dehumidifiers work and their benefits. We'll then take you through the tricky process of choosing the ideal unit for your space before detailing best practices for the usage and maintenance of your appliance. Finally, we'll provide tips on reducing humidity in your conservatory.
The goal is to provide you with all the information you need to choose and effectively use a dehumidifier that fits your conservatory's specific needs and to help you maximise the enjoyment of this unique space in your home.
The Importance Of Controlling Humidity In Your Conservatory
How Humidity Affects Your Conservatory
Humidity refers to the amount of water vapour present in the air. When it comes to your conservatory, high humidity levels can lead to several problems. As moisture builds up in the air, it causes condensation to form on windows and walls.
This increase in moisture can lead to mould growth, which not only looks unsightly but can also be harmful to your health. Excess humidity can also damage fabrics, furniture and paintwork, making them susceptible to mildew and rot.
Moreover, high humidity is uncomfortable to live in. It can lead to a feeling of stickiness and discomfort, which may make you avoid using your conservatory.
So, controlling the humidity levels in your conservatory is your best bet at maintaining the room in pristine condition, thus creating the perfect relaxation spot for your family.
The Damage Humidity Can Cause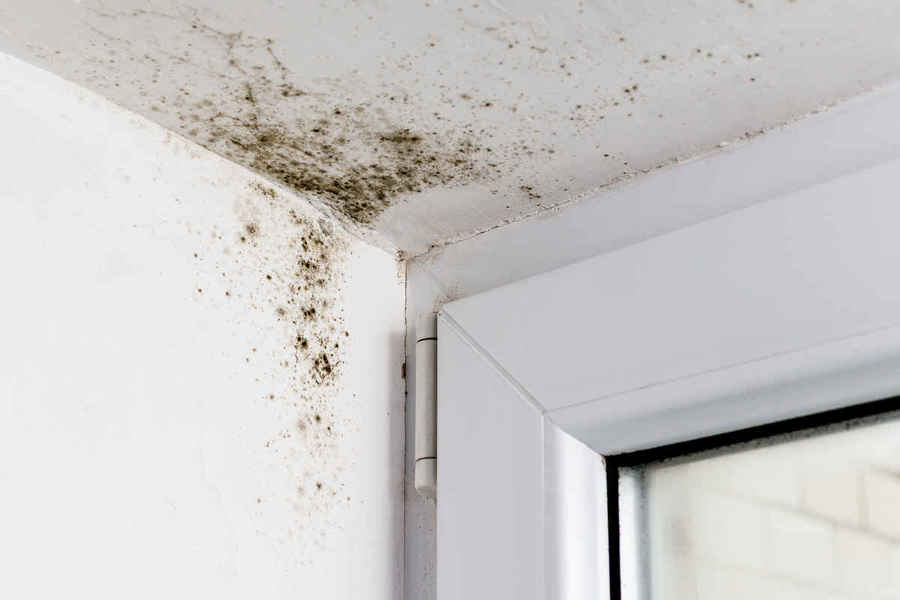 High humidity levels can cause significant damage to your conservatory over time. For example, mould, mildew and rot can build up on woodwork, causing it to weaken and deteriorate.
Similarly, excess moisture can cause metal fittings and fixtures to corrode, leading to rust and damage. These problems can be expensive to repair and may even require replacing parts of your conservatory entirely.
Additionally,
condensation can form on windows
, preventing light from entering your conservatory and obstructing your view. As a result, the room may feel dark, damp and unwelcoming, which is not conducive to a relaxing environment.
Overall, high humidity levels can cause significant damage to your conservatory and make it an unpleasant place to spend time. By purchasing a dehumidifier, you can protect your conservatory and create a comfortable and enjoyable living space to last you through the years.
Dehumidifiers: Your Solution To High Humidity
How A Dehumidifier Works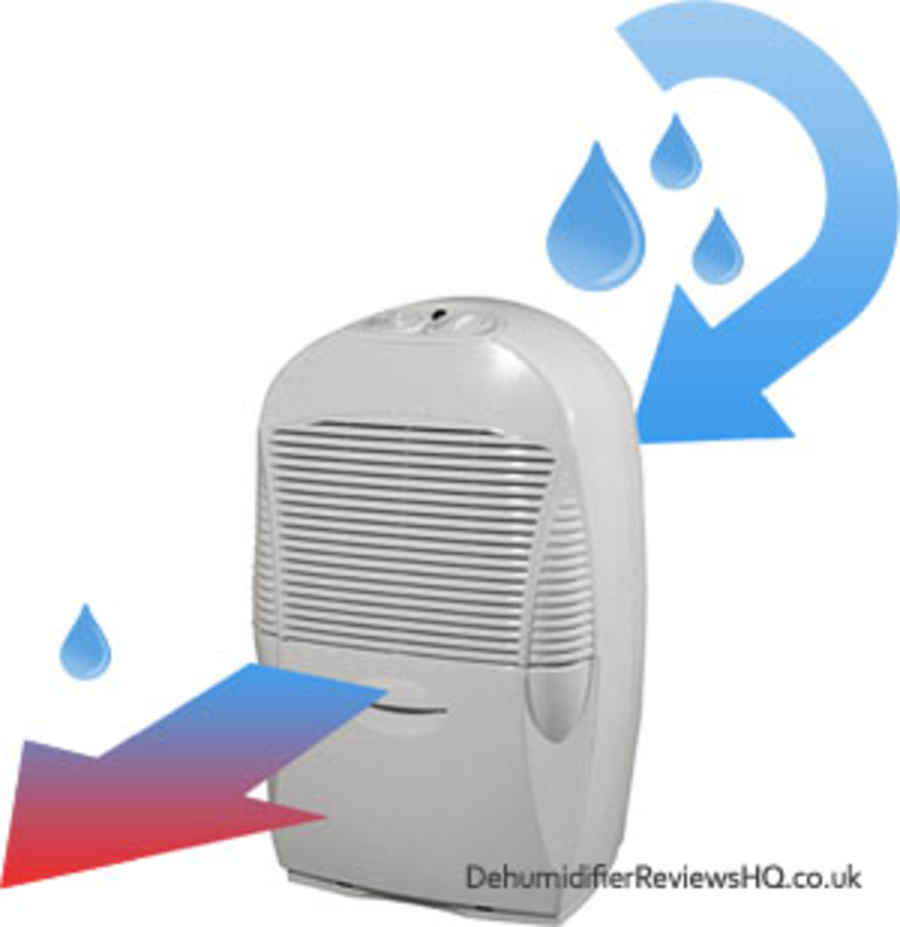 A dehumidifier works by drawing in moisture-laden air through a filter. The air then passes over a cooling coil, which causes the moisture to condense into water droplets. These are collected in a tank or drained away through a hose. The dehumidified air is then reheated and discharged back into the room, thus lowering humidity levels in the process.
Benefits Of Using A Dehumidifier In Your Conservatory
Using a dehumidifier can provide the following range of benefits for your conservatory:
Protection From Moisture Damage: High levels of humidity in your conservatory can cause damage to your furnishings, fixtures and decor. By using a dehumidifier, you can prevent this damage and extend the lifespan of your conservatory.
Improved Air Quality: High humidity can lead to the growth of mould and mildew, which can cause health problems such as respiratory issues. By simply maintaining a healthy humidity level, you can prevent the growth of these harmful organisms and ensure you and your family breathe clean air.
Reduced Energy Bills: Humidity levels can cause your air conditioning system to work harder than it needs to, leading to higher energy bills. By investing in a dehumidifier, you can heat your home more effectively and potentially save on your energy bills.
Increased Comfort: High humidity levels can make your conservatory feel muggy and uncomfortable, especially during summertime. By setting up a dehumidifier, you can create a more comfortable environment and enjoy your conservatory all year round.
Choosing The Right Dehumidifier For Your Conservatory
When choosing a dehumidifier for your conservatory, there are several factors to consider:
Size of the Conservatory: The expanse of your conservatory will determine the dimensions and capacity of the dehumidification unit you will need.
Location of the Conservatory: The location of your conservatory will also play a role in your choice of a dehumidifier. For example, if your conservatory gets a lot of sunlight, it may need a dehumidifier with a larger capacity to handle the increased humidity caused by the sun's heat.
Budget: Since dehumidifiers are available in an expansive price list, your budget will play a factor in determining your ultimate choice.
Ability to Monitor Humidity Levels: You will need to constantly monitor the humidity level in your conservatory to see if it is above the recommended range of between 40% and 50%. Some dehumidifiers like the Delonghi Des16e and the Meaco 12L Platinum offer the convenience of a built-in hygrometer to measure moisture levels. Knowing the relative humidity in your conservatory at any given time will help you determine when dehumidification is necessary.
Types Of Dehumidifiers Available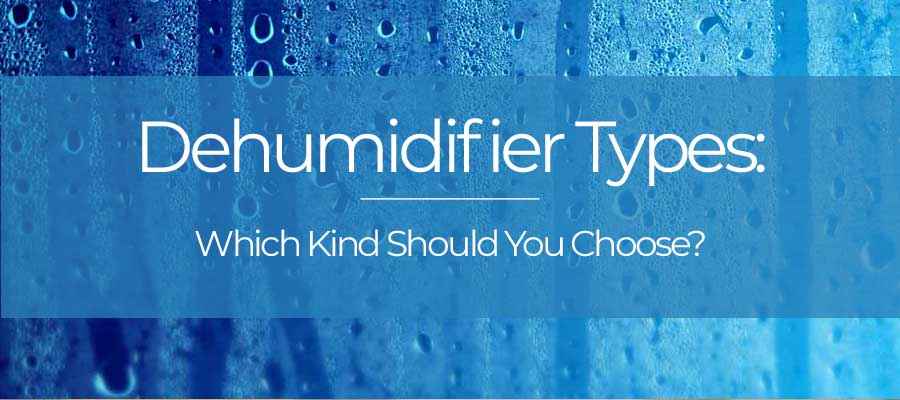 There are three main types of dehumidifiers available:
Desiccant: Desiccant dehumidifiers work by absorbing moisture from the air using a desiccant material. Think of them as a moisture sponge. These dehumidifiers are better suited for cooler temperatures and lower humidity levels, making them a good choice for conservatories in colder climates.
Refrigerant: Refrigerant dehumidifiers perform by pulling moist air over a cold coil, causing the moisture to condense and collect in a reservoir. These dehumidifiers work well in warmer temperatures and higher humidity levels, making them a good choice for conservatories in hotter climates.
Whole-Home: Whole-home dehumidifiers connect to your home's HVAC system and work by removing moisture from the air as it circulates throughout your home. While these dehumidifiers are the most expensive option, they offer the invaluable benefit of being the most effective at removing moisture from the entire home. However, this kind of setup is rare in UK homes.
The Required Capacity And Size Of The Dehumidifier
When looking for a dehumidifier that matches your conservatory's specific needs, the two key factors to consider include:
Capacity: Dehumidifier capacity measures pints of water removed from the air every 24 hours. Conservatories typically require a dehumidifier with a daily extraction rate of 22-50 pints, depending on the room size.
Size: The size of the dehumidifier you need will depend on the dimensions of your conservatory. Dehumidifiers come in varying sizes, with larger dehumidifiers generally having a higher capacity.
When choosing a dehumidifier, you must select the right size and capacity for your conservatory. A dehumidifier that is too small may not effectively remove the moisture from your conservatory, while one that is too large may be unnecessarily expensive to run, wasting energy.
Best Selling Dehumidifiers For Conservatories
Prices & information last updated on 2023-11-29
Using Your Dehumidifier
Dehumidifiers are an effective way to regulate humidity levels in your conservatory, but to ensure you get the most out of your dehumidifier, follow these best practices:
Set the humidity level to between 40-50% for optimal comfort and preservation of your conservatory.
Place the device in a central location for maximum efficiency and even distribution of dry air.
Keep windows and doors closed while the appliance is running to prevent moisture from coming in from outside.
Ensure regular maintenance of the dehumidifier (see below).
Maintaining Your Dehumidifier
To keep your dehumidifier functioning optimally, follow these maintenance tips:
Empty the water tank or drain the unit's hose regularly to prevent leakage and keep the dehumidifier functioning optimally.
Clean the air filter every two weeks to maintain optimal performance and ensure quality air circulation. A dirty and clogged filter can reduce airflow and the dehumidifier's efficiency.
Check the room's humidity levels regularly and adjust the dehumidifier settings accordingly. Doing this will prevent overuse and improve the unit's energy efficiency.
Store the dehumidifier in a dry place when not in use to prevent the growth of mould and mildew.
Cost Of Running Your Dehumidifier
The cost of running a dehumidifier depends on its capacity, energy rating, and the rate at which it drains moisture from the air. An energy-efficient unit that runs for 10 hours a day on average can cost about £35-40 per year in electricity bills. However, it is essential to note that larger capacities, humidity levels, and frequent usage can increase costs.
Before purchasing a dehumidifier, check its energy rating. That will help to estimate its annual running costs to ensure suitability for your budget and usage requirements.
Also, take the time to explore different options. By shopping around, you should be able to find a unit that offers savings on cost and runs effectively.
Tips For Reducing Humidity In Your Conservatory
Natural Ways To Reduce Humidity
Increasing ventilation is one of the simplest and most effective methods to reduce humidity in your conservatory. You can boost natural air circulation by opening doors and windows on opposite sides of the room to create a cross-breeze. Adding ceiling fans or floor fans can also help to circulate air and reduce humidity.
TIP! Plants are another natural way to absorb moisture from the air. Adding plants such as spider plants, peace lilies, or Boston ferns can help to reduce humidity levels in your conservatory. These plants help to absorb moisture from the air through their leaves and roots, providing natural air filters and reducing humidity levels.
Lastly, cover your conservatory roof with shade cloth or shade sails. This step will help to reduce humidity levels by blocking direct sunlight that can warm up the space and cause moisture build-up. Shade cloth fabrics easily attach to the roof with clips or ties and offer the advantage of easy removal and adjustment.
Additional Ways To Reduce Humidity
Another way to reduce humidity in your conservatory is to keep surfaces dry. Wiping down surfaces, windows, and doors will help to prevent moisture from building up and evaporating into the air.
Additionally, using a moisture absorber such as silica gel or bamboo charcoal can help to reduce humidity levels by attracting and absorbing excess moisture in the air. These absorbers can be purchased online or from home improvement stores.
Lastly, regulating the temperature of your conservatory can also aid in reducing humidity levels. Keeping the temperature between 18-20°C (64-68°F) can help to prevent temperature fluctuations that can cause moisture build-up. Installing blinds or curtains can also help regulate the temperature by blocking out direct sunlight and reducing heat gain.
Conclusion
In conclusion, controlling the humidity levels in your conservatory is crucial for maintaining a comfortable and safe environment. Excess moisture can cause damage to your property and is a perfect breeding ground for pests and mould. It's wise to take action against high humidity in your conservatory to avoid the costly and unpleasant effects of excess dampness.
Fortunately, getting a dehumidifier for your conservatory can help solve this problem. When choosing one, remember to consider the dimensions of your conservatory and the humidity level in the area. It is also highly imperative that you follow the best practices for using and maintaining your appliance to ensure optimal performance.
Moreover, you can reduce humidity levels even further by combining the functionality of a dehumidifier with natural remedies like proper ventilation, organic drying agents, and moisture-absorbing plants.
With the right dehumidifier and proper use, you can enjoy a comfortable and safe conservatory free from excess humidity and its associated problems.