Condensation laden windows during the colder times of the year is a regular site here in the UK. Often it is caused by excess humidity within the home as we keep our windows and doors firmly closed to prevent heat escaping. The problem is this excessive humidity can lead to unpleasant odours, mould growth, and condensation on our windows and walls.
A window dehumidifier can help you tackle this problem by reducing the humidity levels in your home, thus creating a more comfortable, healthy living environment for you and your family. However, choosing the right dehumidifier for windows can be challenging, given the variety of types, sizes, and features available on the market.
This article aims to provide you with a guide on how to choose the right window dehumidifier for your home. Find out what window dehumidifiers are, how they work, their pros and cons, what to consider when choosing one, and how to install them. Also featured, is a list of some of the top-rated window dehumidifiers on the market and some alternative solutions for reducing humidity in your home.
What Is A Window Dehumidifier & How Does It Work?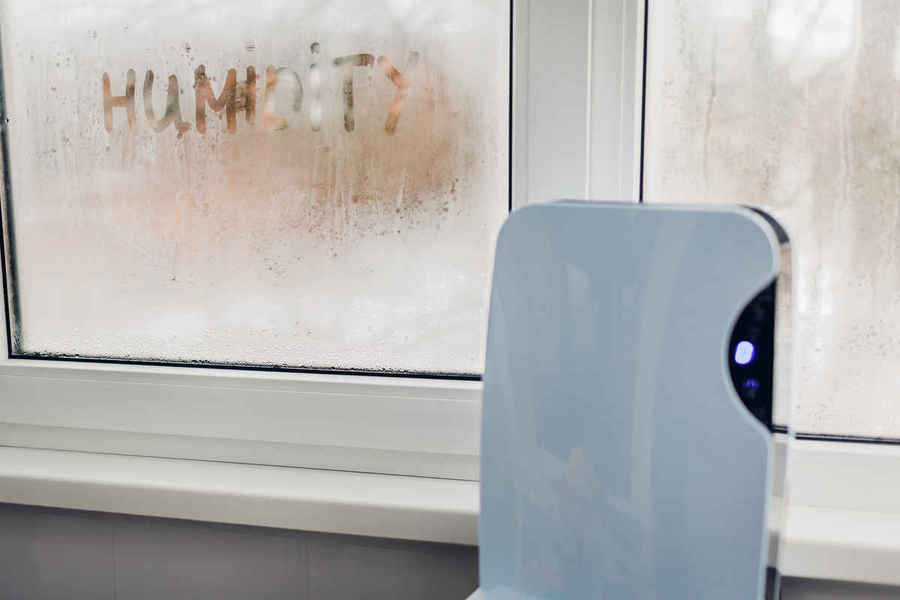 A window dehumidifier is an appliance designed to remove excess moisture from the air. It works by drawing in moist air and passing it over cold coils. As the air cools, the vapour within it condenses and collects on the surface of the dehumidifier before draining away, leaving the air drier and more comfortable to breathe.
Why Would You Need One?
High humidity levels in the home can lead to several problems, including mould growth, musty smells, and damage to furniture and decor. In addition, excessive moisture in the air can aggravate allergies and respiratory problems. A window dehumidifier can help to combat these issues by reducing humidity levels and creating a healthier living environment.
Window dehumidifiers are particularly useful in rooms with poor ventilation, such as bathrooms, laundry rooms, and cellars.
Types Of Window Dehumidifiers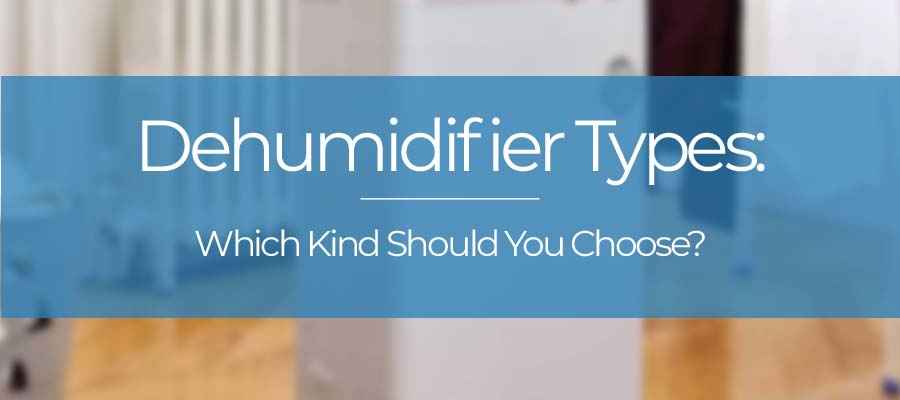 1) Electric Window Dehumidifiers
Electric window dehumidifiers are a favourite for those seeking a convenient, plug-in solution to removing excess moisture in their homes. These units perform by drawing in moist air and passing it over a cooled coil, which causes the moisture to condense into water droplets. The water then collects in a removable tank that is easy to empty.
Some electric window dehumidifiers are boosted with additional features such as automatic shut-off when the tank is full, adjustable speed settings and built-in air purification systems. They are generally more expensive than silica gel window dehumidifiers but can handle bigger spaces and are easier to use.
2) Silica Gel Window Dehumidifiers
Silica gel window dehumidifiers are a non-electric alternative to electric window dehumidifiers. These units contain a moisture-absorbing substance called silica gel enclosed in a porous packet. As humid air passes through the pack, the silica gel absorbs the moisture, preventing condensation from forming on windows and other surfaces.
These dehumidifiers are more affordable than the electric window version but are less efficient and require manual recharging of the silica gel. Typically this requires drying the gel out in a microwave or replacing the gel entirely. Silica gel window dehumidifiers are best suited for smaller spaces or as additional support in conjunction with electric dehumidifiers.
3) Selecting The Right Size And Type For Your Needs
When selecting a window dehumidifier, it is essential to consider the size of the space you wish to dehumidify. Electric window dehumidifiers are available in multiple sizes, with larger units capable of handling areas up to 50 square meters or more. Silica gel window dehumidifiers are typically best suited for smaller spaces up to 10-15 square meters.
It is also crucial to consider the amount of moist air in the space and the intended use of the dehumidifier. For example, if you seek to prevent light condensation on windows in a bedroom, a small silica gel window dehumidifier may be sufficient. However, if you are trying to reduce overall humidity levels in a bathroom or large living area, an electric window dehumidifier may be a better option.
Pros And Cons Of Using A Window Dehumidifier
Benefits Of Using A Window Dehumidifier
Using a window dehumidifier can provide a range of benefits to your home and health:
Helps to reduce and control humidity levels in your home, which can prevent the growth of mould, mildew, and dust mites and improve air quality simultaneously. According to the NHS, damp and mould can cause respiratory problems, particularly in people with existing conditions.
Protects your home and possessions from damage caused by excess moisture, such as mould growth, peeling wallpaper, and warped wooden furniture or floors.
Helps to reduce musty odours caused by high humidity levels.
Can be a more cost-effective solution for dehumidifying a single room or area instead of investing in a whole-house dehumidifier.
Window dehumidifiers are relatively small and compact and can therefore fit in tight spaces.
Window dehumidifiers are typically energy efficient, often using less power than traditional dehumidifiers.
Disadvantages Of Using A Window Dehumidifier
While there are many benefits to using a window dehumidifier, there are also some potential downsides to consider:
Window dehumidifiers only dehumidify a single room or area, so if you need to reduce humidity levels throughout your entire home, you'll have to purchase multiple units, which can be expensive.
Window dehumidifiers typically have a lower capacity than traditional freestanding dehumidifiers and will therefore need frequent emptying.
Window dehumidifiers can be noisy, which may be a concern if you plan to use them in a bedroom or other quiet area of your home.
If you have multiple windows in the same room, you may need to purchase several window dehumidifiers to achieve the desired effect.
Window dehumidifiers may not be as effective as other dehumidifier types in particularly humid climates or areas with consistently high humidity levels.
In short, you must consider your distinct needs and living situation before investing in a window dehumidifier. While they come with many benefits for your home and health, they may not be the best solution for everyone.
Top-Rated Window Dehumidifiers On The Market
Product Reviews
With so many window dehumidifiers available in the market, which one should you choose? Here are some of the top-rated window dehumidifiers based on customer reviews:
Prices & information last updated on 2023-11-29
Features To Consider When Selecting A Window Dehumidifier
Before purchasing a window dehumidifier, here are some features to consider:
Tank Capacity: Consider the dimensions of the room you want to dehumidify and how often you want to empty the tank. A larger tank capacity means less frequent emptying, but it also means a heavier and more expensive unit.
Dry Air Output: Look for the volume of moisture a dehumidifier can remove from the air in a day. Dehumidifiers measure moisture output in litres per day (L/day). Consider the size of the room and how much moisture the unit will need to remove to achieve a comfortable atmosphere.
Noise Level: If you plan to use the dehumidifier in a bedroom or living space, consider a model with silent operation. Some dehumidifiers have a quiet mode, making them ideal for use during the night.
Energy Efficiency: Look for an energy-efficient model that saves money on your electricity bill. The more energy-efficient the model, the more expensive it may be upfront. However, its efficient performance means more savings in the long run.
Extra Features: It is also advisable to check for additional features, such as automatic shut-off, air purification or noise levels. Some units have extra additions, such as anti-bacterial filters, auto-off timers, and laundry modes. Consider which features are important to you and your living space.
Alternative Solutions For Reducing Humidity
Natural Methods For Reducing Humidity
There are several natural ways to reduce humidity levels in your home:
Air-dry clothes outside instead of allowing them to dry inside
Take shorter showers and open windows afterwards to let out the steam
Run extraction fans or open windows in the kitchen and bathroom while cooking or showering
Use plants that absorb moisture, such as Boston ferns, peace lilies, and spider plants
Place open containers of salt or limestone around the house to absorb moisture, but be sure to keep them out of reach of children and pets
Other Types Of Dehumidifiers For Your Home
In addition to window dehumidifiers, there are other types of dehumidifiers you can use to reduce humidity in your home:
Portable Dehumidifiers: These units can be moved from room to room and are suitable for smaller spaces. They work by drawing in air and eliminating the moisture before re-introducing the dry air into the room.
Whole-house Dehumidifiers: These units are installed as part of your home's HVAC system and can remove moisture from the entire house. They are more expensive than portable dehumidifiers but can be more effective in large homes or areas with high humidity.
When choosing a dehumidifier, consider the size of the space you want to dehumidify, the humidity level, and the amount of moisture you need to remove. Look for models with low noise levels and energy-efficient features.
Conclusion
Window dehumidifiers can be a great addition to any home that experiences excess humidity, dampness, or condensation, especially if you are working with a low budget. The best part is that they are more affordable than their wall-mounted and whole-house counterparts.
Dehumidifiers for windows effectively dispel excess moisture to create a pleasant and breathable atmosphere while preventing damage caused by excess humidity. Their only downside is that these little workhorses are only effective in smaller rooms and those with only minor excess humidity problems.
The trick to selecting the perfect window dehumidifier lies in choosing one that caters to your unique needs. By considering factors such as capacity, energy efficiency, noise levels, and extra features, you can make an informed decision that best suits your needs. Also, remember to assess the size of your space, humidity levels, and any additional requirements to ensure the chosen dehumidifier effectively addresses moisture issues in your home.