In the 12L range, EcoAir offers more than one compressor dehumidifier from which to choose and the EcoAir Essential Compact 12 L dehumidifier falls in this category.
But, how does it compare to the other similar units? Well, besides being cheaper it is also quieter and simpler to use than its sibling model the EcoAir DC12.
The lower price tag, though, comes with a few compromises. Most notably, you will get a small tank size, one fan speed, and no timer function. That said, the EcoAir Essential is still a decent machine for anyone who wants to buy a compact and inexpensive compressor dehumidifier.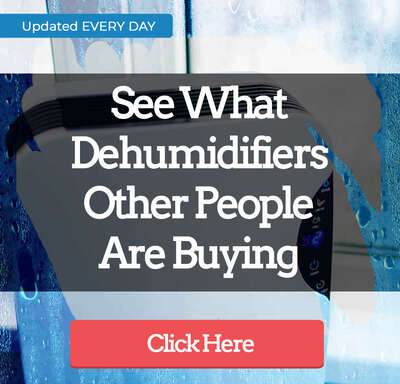 EcoAir Essential Compact 12L – Key Product Info
Preview:
EcoAir Essential Compact 12L - Key Product Info

Name:
EcoAir Essential Compact 12L
Water Extraction Rate (24Hrs):
Continuous Drainage Option:
Noteworthy Features:
Smart Mode, Laundry Setting, Auto Shutoff, Coil Defrost, Auto Restart, and Removable Washable Air Filter
EcoAir Essential Compact 12L - Key Product Info
Preview:

Name:
EcoAir Essential Compact 12L
Water Extraction Rate (24Hrs):
Continuous Drainage Option:
Noteworthy Features:
Smart Mode, Laundry Setting, Auto Shutoff, Coil Defrost, Auto Restart, and Removable Washable Air Filter
Prices & information last updated on 2023-11-28
Overview
When it comes to appearance, the EcoAir Essential 12 L is a simple looking dehumidifier. It does not have a digital display panel like most modern dehumidifiers.
Instead, access to the various functions on this appliance is via a top-mounted touch-button control pad. With its white box-shaped body and blacktop, the EcoAir Essential can blend unobtrusively into most homes. Granted, it is not the most stylish design but, this model is functional in many ways.
Size & Portability
In terms of size, the EcoAir Essential measures 345 x 425 x 298mm (WxHxD) and weighs about 12.5Kg. It is not the bulkiest dehumidifier we have come across but it is also not the most compact either, especially when it comes to depth.
For comparison, the EcoAir DCW10 is about 64mm thinner. While that is not a major issue, it is worth keeping in mind if you want to use the EcoAir Essential in smaller rooms or locations where space is at more of a premium.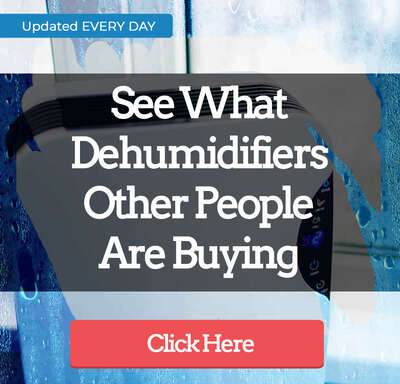 Moving this appliance should be an easy task due to its compact size and relatively low weight. The good thing about its design is that the base can be fitted with four wheels, which are included in the package. With 360ᵒ rotation, the swiveling wheels are easy to maneuver around the home. However, you may find it a bit hard to roll the dehumidifier on long pile carpets since the castors only really move well on smooth surfaces.
The castors can be removed if not needed and rubber feet can take their place to provide added stability. However, using the rubber feet will obviously remove the ability to roll the machine when it needs moving. And, you will have to carry it when moving from one room to another.
Fortunately, there is a recessed slot carved into the top of the machine that you can use as a carry handle. Although not a proper handle, it is large enough for a decent grip.
Power Cord Storage
Other than being compact and portable, the EcoAir Essential 12 L dehumidifier features a functional clamp facility at the back. You can insert the power plug into the clamp when putting the dehumidifier away for storage or relocating it. The package even comes with a cable tie, which makes it easy to keep the 1.9m long power cable tidy.
Emptying the EcoAir Essential 12 L Dehumidifier
One of the drawbacks of the EcoAir Essential is the 1.5Litre internal tank. It is relatively small so you may have to empty it frequently, especially in the winter when humidity is always higher within homes. However, this appliance is meant to be a compact and portable dehumidifier so it was never going to sport a larger 3-5 litre tank found machines such as DC18 or 2250e.
You can monitor the tank's water level by looking through a vertical transparent gauge found on the front side. A full tank will trigger the auto shut off function. What this mechanism does is prevent the tank from overflowing. The risk of an overflowing tank is not just the mess you will have to clean up but also the potential for electric shock or even damaging the dehumidifier's internal components.
When it is time to empty the tank, it slides out easily through the front. You just have to grip it from both sides and pull. The tank slots back into place just as easily as it slides out. However, the 'Tank Full' indicator will light up if you do not reinsert the tank properly.
Continuous Drainage
Like most dehumidifiers, the EcoAir Essential Compact 12 L model offers an option to drain water continuously via a hose. You won't have to buy a drainage tube since EcoAir includes one in the package.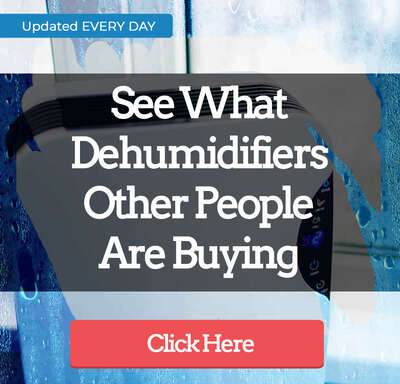 The drainage outlet on the Essential is located to the side and has a flap covering it. So, first, you have to lift up the nozzle flap in order to connect a hose.
It is crucial to ensure the drainage hose is properly threaded into the nozzle to prevent any leaks. You can drain the collected water or even a larger container if you wish. In either case, the hose must remain facing a downward slope with no sharp corners.
Once set up, the continuous drain function can be quite convenient. As long as you configure it properly, the EcoAir Essential will run throughout without ever filling its tank, which means you will not need empty it at all.
Water Extraction Rate
To extract moisture, the EcoAir Essential draws air through the front grill and expels it from the back vent. It is essential to maximize airflow around the unit. As a result, the manufacturer recommends placing this machine 40cm away from any walls and objects.
As long as airflow is not restricted, this dehumidifier will work as expected. It is capable of extracting up to 12 Litres per day. That is the maximum extraction rate, but it is only possible to achieve in conditions with 30ᵒC and 80% relative humidity. Since temperatures in most UK homes tend to be lower, don't be surprised if this unit ends up collecting less than the claimed amount of water.
The 12L capacity of the EcoAir Essential is ideal for flats and small homes with up to 3 bedrooms. If you have a larger home or want to deal with severe damp issues, other more powerful models like the DC18 or EcoAir Arion might be better options.
Other Features
Air humidity levels that exceed 60% create the perfect breeding ground for bacteria. In turn, bacteria cause mould spores, musty smells and can acerbate breathing allergies. The Essential Compact helps prevents this from happening by maintaining room humidity within the 55% to 45% range.
Activating smart mode is quite simple. All you have to do is tap a Dry Mode Key (depicted by a blue water droplet). The Smart Mode indicator (just above the green bulb icon) will light up as confirmation for your selection.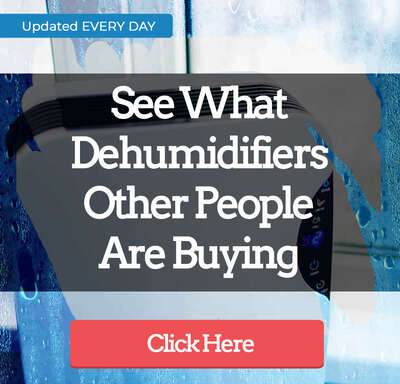 With other dehumidifiers, you may have to configure more than one setting such as humidity level, fan speed and run time. So, the Smart Mode is quite convenient to use. You only need to press one button and your EcoAir Essential will be good to go.
Once the dehumidifier reaches the target humidity range, it goes into standby mode by powering down and consumes as little as 3 to 5 Watts. In full operation, the EcoAir Essential Compact 12 L dehumidifier draws 230W of power. So, the standby mode is a fantastic energy-saving feature.
However, the machine will keep sampling air even in this state and turn back on when humidity rises above the Smart Mode threshold.
Tapping the Dry Mode Key twice will activate the laundry mode. An indicator LED just above the t-shirt icon will light up to confirm this selection. In laundry mode, the dehumidifier runs continuously until it takes RH down to 35% – 30%.
EcoAir claims that this machine can dry laundry in 2-4 hours but keep in mind that it does not actually come with a timer function. In continuous mode, the dehumidifier runs non-stop. But, after 36 hours, it will take a 15-minute rest to preserve the compressor and save energy.
It is important to reiterate that the dehumidifier will turn off when the tank fills up. So, you may want to use the continuous drain option when drying a lot of washing.
Despite the lack of a timer function, it is still nice to have a laundry mode from a compact dehumidifier like the EcoAir Essential. With this feature, you can dry washing indoors on wet days. People who do not have a back yard or patio for drying laundry will appreciate this function even more.
Just as the name implies, this function automatically restarts when power is restored after an outage. But, it doesn't just stop there. Auto-restart remembers the last chosen mode you had selected. So, if the dehumidifier was running on Smart Mode, it will continue with the same function when the power comes back on.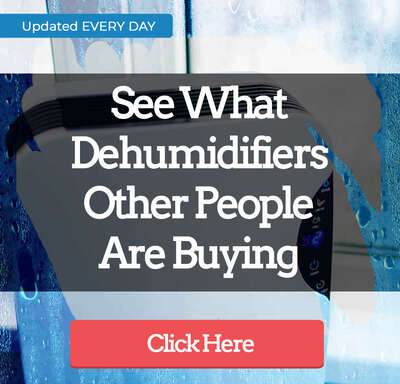 Since the EcoAir Essential Compact 12 L model is a compressor dehumidifier, it works best in warmer conditions. However, it is capable of operating in temperatures that range between 32ᵒC and 5ᵒC.
The only problem is that in cold conditions, the compressor coils become inefficient at removing moisture from the air and in some cases even begin to freeze. If this happens, the EcoAir Essential will automatically defrost.
In auto-defrost mode, the machine switches off until ambient temperature rises again. This process not only preserves the compressor coils but also minimizes wasted energy. Defrosting will happen periodically as the room temperature begins to drop below 15ᵒC. And, in the event frost has formed on the coils, it should disappear within 60 minutes.
A removable filter is included with this machine. Over time it will eventually clog up with dust, which reduces the operational efficiency of the Essential, causing it to use more energy to remove moisture. When this occurs, you can remove the air filter, clean it and reuse instead of buying a replacement.
The air filter is very easy to remove. It slides down vertically from the front vent and has a grip to make the removal process simple. You can either brush and vacuum it or use warm soapy water then rinse and dry before placing back the filter behind the front vent.
Unlike some of the more expensive EcoAir dehumidifiers, the 12 L Essential model does not have a 'Filter Clean' indicator light. Therefore, you will have to check the filter periodically to ensure that it is dust-free.
Although the frequency of cleaning will depend on operating conditions, EcoAir recommends cleaning the filter once every two weeks.
Customer Impressions
The majority of reviews for the Essential err on the positive side, and this speaks volumes about the product's quality. Many buyers are happy with the fact that this dehumidifier is quiet, compact, easy to use, and works well.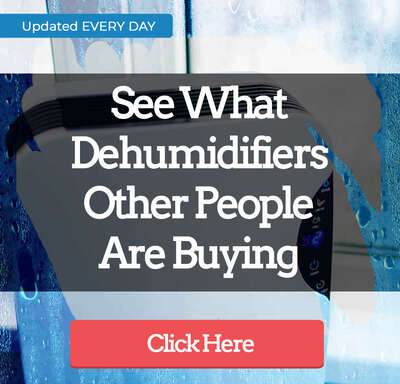 Pros
Automatically manages humidity
Cons
Not the best option for removing air moisture in cold climates
Features recess slot for holding instead of a proper handle
No ionizer or anti-bacterial filter
Conclusion
The EcoAir Essential Compact 12L dehumidifier is an effective appliance that should serve small houses as well as flats quite well.
The machine comes with a few yet convenient functions that not only make it very easy to use but also an inexpensive model. You can dry laundry with it or tackle condensation problems in your home.
Overall, it offers good value for the price if used for its intended purpose. However, we don't recommend it for garages or rooms without heating. For colder conditions, you are better off buying a desiccant dehumidifier.
EcoAir ESSENTIAL Compact Portable Dehumidifier, 12 L
Compact portable dehumidifier with max 12 Litres/day extraction rate.
1.5 litre water tank capacity with continuous drainage option, concealed easy glide castor wheels and washable air...
Easy to use Electronic Control Panel with smart mode, laundry mode Auto Shut Off, Auto Defrost.
Prices & information last updated on 2023-11-28