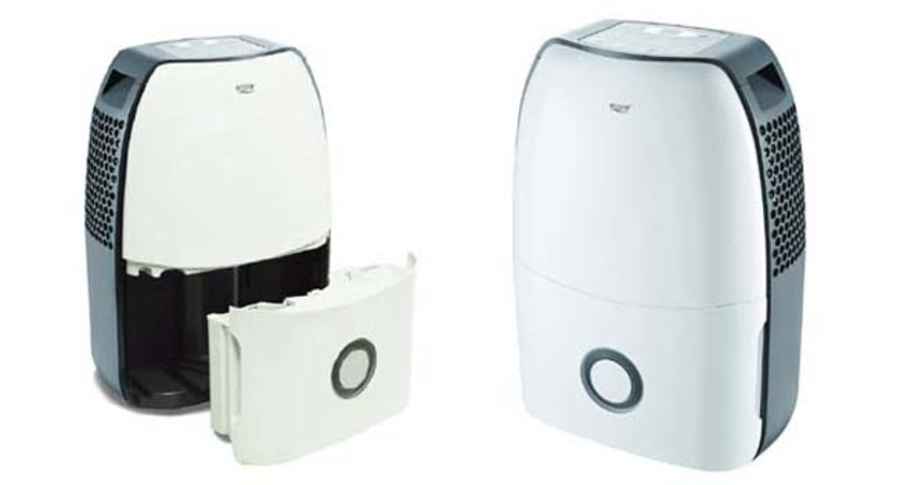 Following in a trend of more compact dehumidifiers the EcoAir DC12 is a small unit which does not compromise on performance. It measures only 353mm x 496mm and can extract a very respectable 12 litres of water every day.
It also came as a surprise that its small case is home to an impressive 3.5 litre water collection tank (sometimes known as a condensate tank). To put this in perspective we have seen much larger dehumidifiers that still can only collect 2 litres of water before needing to be emptied. The DC12 seems off to a promising start, so let's take a look at what else you can expect from this little unit…
EcoAir DC12 – Overview
Dehumidifiers are never really going to be a trendy device. But, if you've read any of our other dehumidifier reviews it is clear the more modern devices, such as this, are being designed in a more aesthetically pleasing way over the large grey boxes of the recent past.
Speaking of design, the case features a top mounted, digital, press button control panel that is simple to use and offers a good array of features that we would expect to see on any modern device (we'll cover more on the control panel and it's functions below).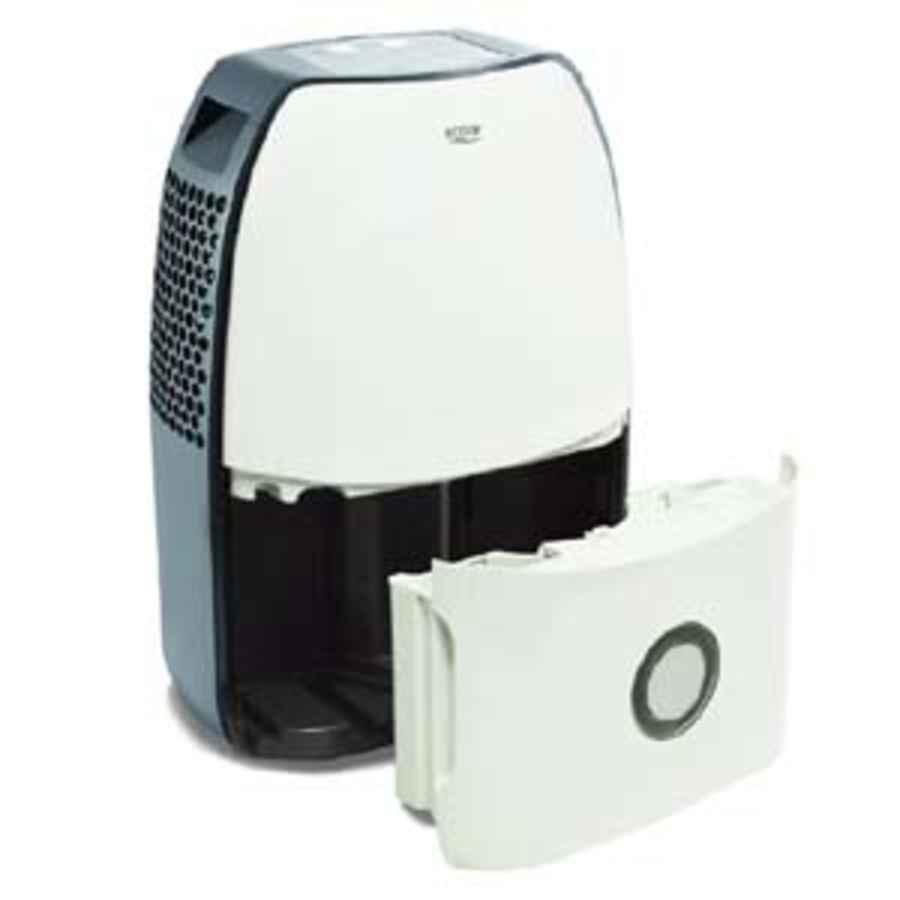 The water tank is stored in the bottom of the device and features a handy water level window so you can easily see when it is getting full. The tank is removed using the two 'tank grips' mounted at either side of the tank itself. A simple pull is all that is required to remove it. It would have been nice to see a carry handle on top of the tank to make emptying it a little easier – this is particularly helpful if you have to carry it between rooms to empty. Given that there is a recess on top of the tank it is surprising that EcoAir choose not to include one as there is room for a folding handle (like the one provided on the EcoAir DD122 Classic).
For those of you who want the unit to run continuously without emptying the tank a continuous drainage option has been provided. This is standard of nearly all dehumidifiers and works via a supplied hose which is connected to the back of the machine. This hose causes the tank to be bypassed and the water drains out through the hose and into your sink or drain.
Noise is always an important consideration when choosing a dehumidifier. This ultimately determines when you can use it and where. If it's too loud and your living room has a damp problem, it is not going to be practical to operate the dehumidifier when you're using that room. EcoAir have taken this potential problem into consideration when designing the DC12 it comes with a variable two speed fan. In low mode the machines noise footprint is vastly reduced so much so that EcoAir even suggest you could use this mode overnight – a time when even the slightest noise can sound like a herd of elephants to us!
This unit is what is referred to as a refrigerant or compressor dehumidifier. Inside is a compressor pump that is used to cool the water condenser plates – this is what 'absorbs' the water from the air. This technology is very efficient and cheap to run but the drawback is the weight of the machine. The compressor pumps are quite weighty and can make moving the dehumidifier a bit of a challenge. So it is nice to see that EcoAir have included some casters on the base of the device so you can literally 'wheel' it in between rooms instead of having to pick up and carry the unit. This is handy as it weighs about 11kgs.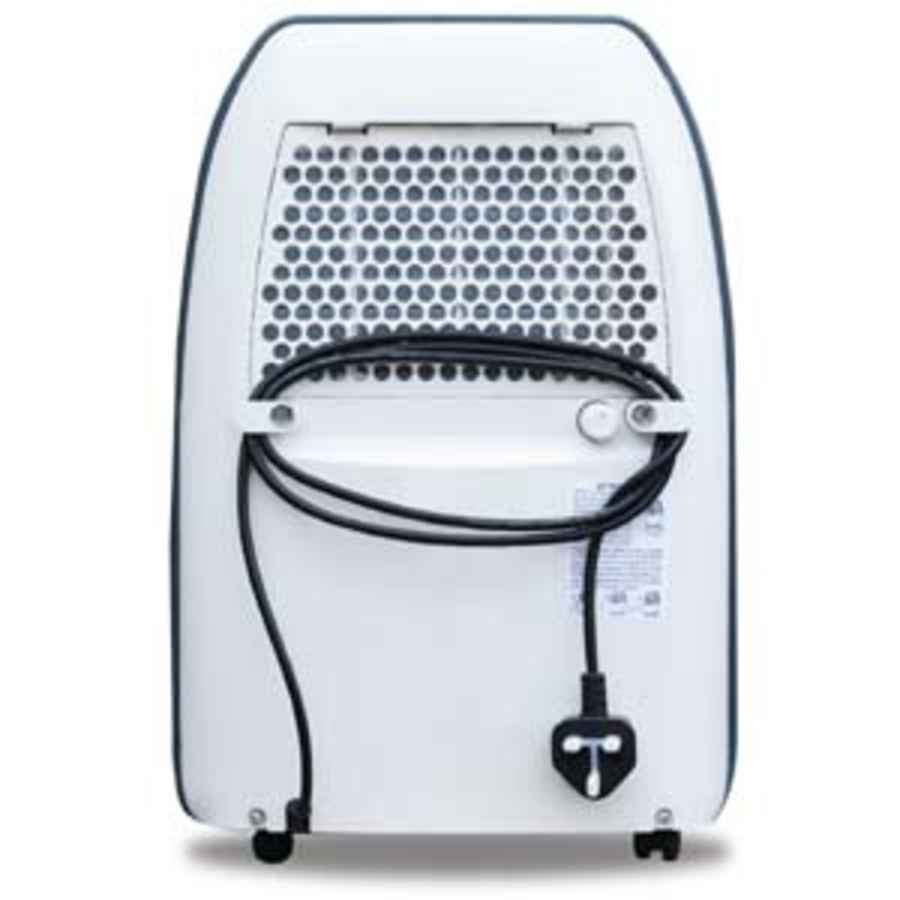 Around the back of the unit is the air inlet which draws damp air into the unit for processing, this is home to the included air filter. Unlike some other units we've reviewed this filter provides only basic dust and dirt filtering and does not provide any antibacterial or anti-allergen properties (check out our review on EcoAir DC202 if you need a filter with these features). Despite this it will be fine with most people and can even be removed for easy cleaning with a vacuum cleaner. The filter is held in place with two easy to press clips for fast and simple removal. Cleaning the filter every now and then will prolong the life of the dehumidifier and also means you will rarely need to buy a new filter – both of which are good because they mean you get more value for your money!
Controls
We mentioned above that the DC12 featured a modern control panel that provides a host of settings to help with anything from excess damp, to condensation problems and even to help dry your washing.
With such an array of features it might seem like the DC12 could be difficult to use, but this couldn't be further from the truth and the panel is very intuitive. In, fact it is remarkably well designed and provides a some helpful features that even some of its more expensive competitors do not. There are a four membrane buttons located at the base of the panel and two membrane buttons at the top with an LCD screen placed between them.
Starting with the top most buttons we'll briefly move our way across the panel highlighting the important features you should know about.

Humidity Controls
We'll start with the two buttons that surround the LCD screen. These allow you to select the percentage of relative humidity in 5% boundaries – between a range of 35% and 80%RH. This is an incredible feature that will allow you to set the dehumidifier to operate at your exact comfort level or needs. This also has the additional benefit of keeping the running costs down. Most dehumidifiers run in rather large boundaries, often encompassing 20% ranges of RH. This often means the dehumidifier is using more power than it needs to as it tries to get the humidity level down lower than it may be required. The fine tuning of the DC12 will allow you to very precisely select the desired humidity level and avoid the unit running for longer or at a higher setting than it needs to – ultimately saving you money. The LCD screen displays the exact humidity level the machine is attempting to reach.
Timer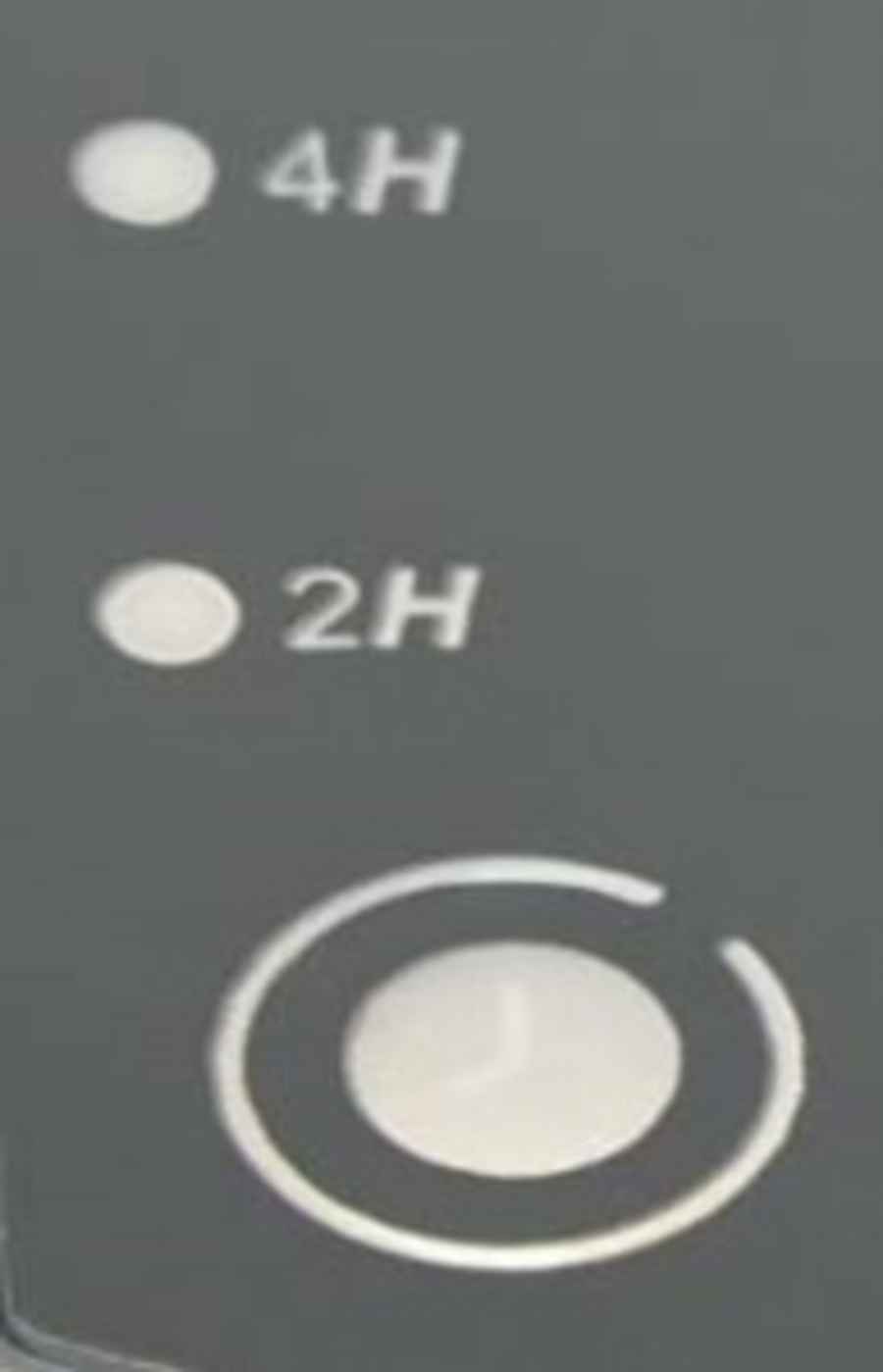 As we continue our journey we'll move left to right across each of the four buttons located at the bottom of the panel in turn. First up is the timer button. Usually we would expect to see at least 3 options here: 2, 4 and 8 hour running times are the most common settings. But the DC12 provides only 2 timer setting: 2 and 4 hours. Most manufacturers claim that it takes around 4 hours to dry washing, which is typically what the timer setting is used for – so the machine will turn off when you're at work for example. But in our experience we've found this can take a little longer so it would have been nice to see at least one more 8 hour option. However, this is a little pedantic and we're sure these settings would be adequate for most peoples needs.
Fan Speed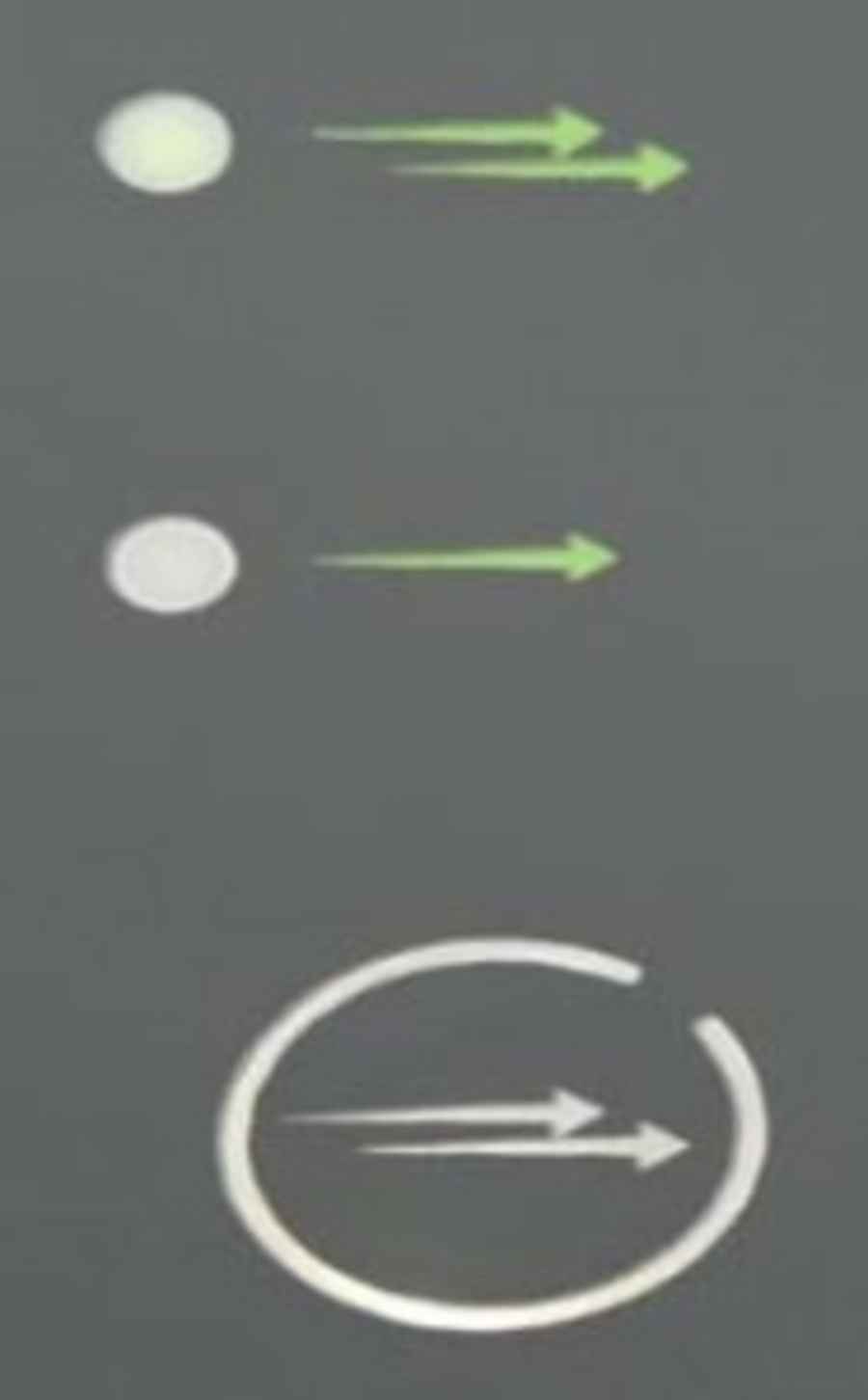 Next up is the fan speed button. Two settings are available here a 'High' or 'Low' speed. As their names suggests the high speed will set the fan to run at a faster rate for increased moisture extraction – this is obviously when the machine is most noisy.
Generally speaking the high setting will only used to dry your bathroom after showering, to dry washing or to help deal with excessive damp or condensation problems. Beyond that the 'Low' speed would be the setting most people commonly use.
Power Button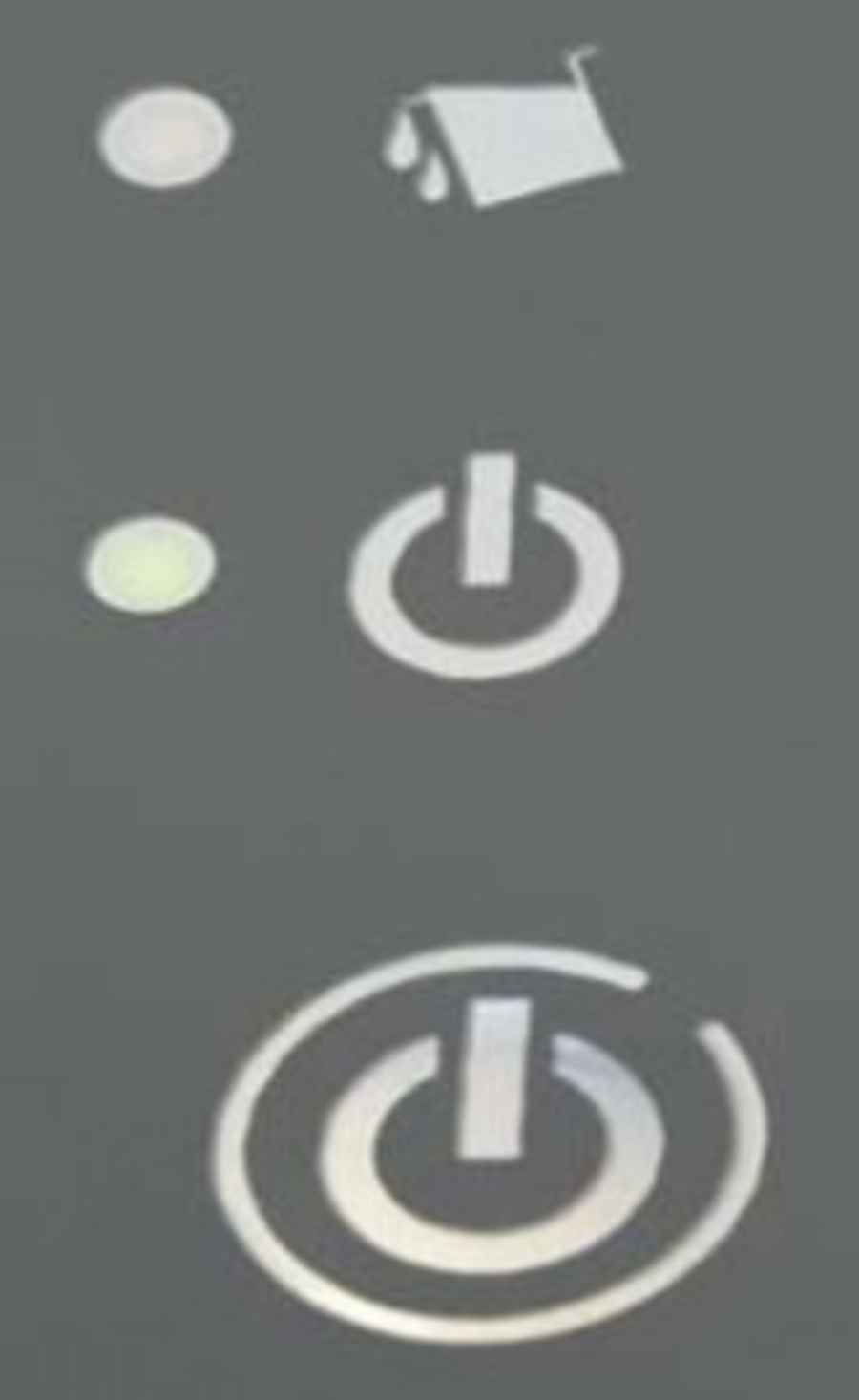 The third button along is the power button – no explanation needed for this one. Above the power button are two indication lights. The first of which illuminates when the machine is switched on the second is the 'tank full' indicator light. The machine will automatically switch itself off when the tank is full – so there is no need to do this manually.
Filter Reset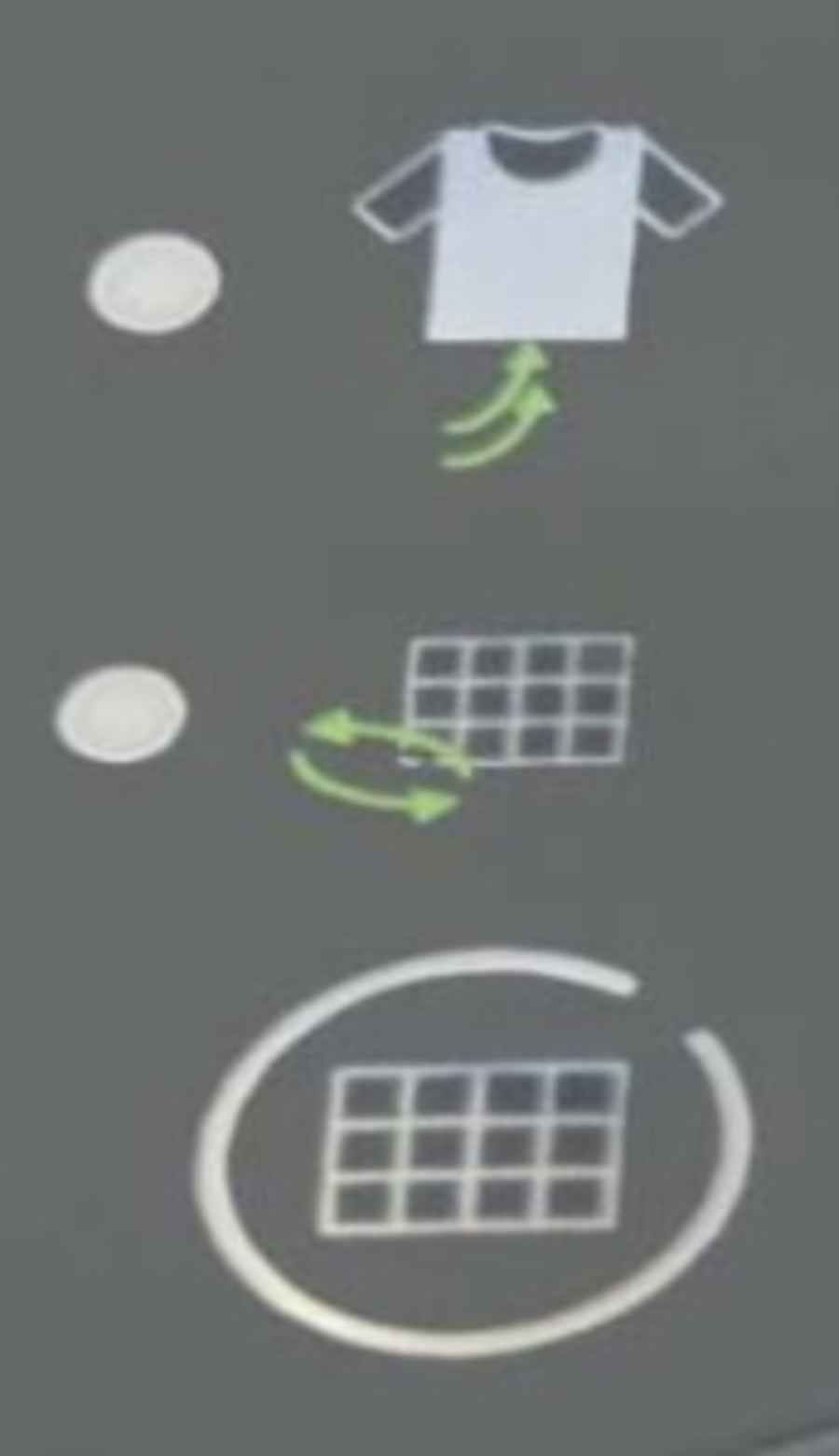 Finally we arrive at the filter reset button. This button is used to tell the machine that the filter has been cleaned or a new one has been inserted. Above this button you'll find the find the indication light for cleaning the filter. This will glow when the filter needs cleaning and obviously pressing the reset button will switch this light off. Directly above this light is the 'Laundry or Continuous Operation' indicator light. This illuminates when the machine is run continuously no matter the RH achieved. To access this function simply press the '+' button to left the left of the LCD screen until it shows 'CO'.
What we think about the DC12
The DC12 is a great all rounder that comes in at a price to put a smile on nearly anyone's face. It does suffer with one or two minor drawbacks such as the lack of carry handle and its slightly on the heavy side. But this is more than offset by its powerful performance, comprehensive easy to use control panel and compact size. It is well built machine and will suit most people looking to deal with damp or condensation problems in their homes.
Next Review: Delonghi DEM10 Compact