The EcoAir DCW10 has left us in awe. It's implementation is such a good idea and represents a reasonably new model in a long line of hugely popular, well thought out and efficient dehumidifiers by EcoAir (a trading name of Fok Trading Ltd). It sits in the ever popular 'DC' range between the DC12 and the DC202.
We think you'll be suitably impressed with this device, as we are. And, you might be surprised at just how simple, but remarkably good, the idea behind this unit is.
EcoAir DCW10 – Key Product Specifications
Preview:
EcoAir DCW10 - Key Product Specifications

Title:
EcoAir DCW10 Wall Mounted/Freestanding Dehumidifier with Charcoal Filter and Remote Control, 10 L
Water Extraction (24 Hrs):
Home Size:
2-3 Beds (But at home in one room)
Noteworthy Features:
Wall mounted, Remote control, Timer, IPX4 Rating
EcoAir DCW10 - Key Product Specifications
Preview:

Title:
EcoAir DCW10 Wall Mounted/Freestanding Dehumidifier with Charcoal Filter and Remote Control, 10 L
Water Extraction (24 Hrs):
Home Size:
2-3 Beds (But at home in one room)
Noteworthy Features:
Wall mounted, Remote control, Timer, IPX4 Rating
Prices & information last updated on 2023-11-29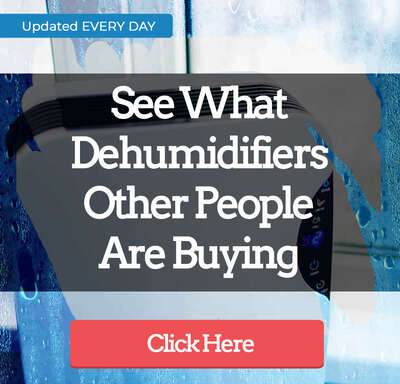 EcoAir DCW10 – Overview
Let's begin by stating the most obvious thing the DCW10 is a wall-mounted dehumidifier. The only main disadvantage this brings is that you may need someone to hang it on your wall for you. You will obviously also need a certified electrician to run power to the unit.
However, this only applies when you are installing it in your bathroom. If you want to use it in your office or general room within the home you can simply plug it in. The DCW10 is pre-wired with a plug already attached.
Mounting the DCW10
The DCW10 also arrives with all the required screws, plugs and a wall bracket. And, for people with a little bit of DIY knowledge hanging it yourself shouldn't present a problem.
It is, in fact, only 17cm deep by 53cm wide by 32 high. To give you a rough idea of how compact this is, the DCW10 is only just taller than a foot long/30cm ruler. Despite its small size, you may need someone else to help you lift it onto the bracket once fitted to the wall. This is because the DCW10 is a refrigerant dehumidifier and is a little heavy at 11kg.
Even if you are impressed with the size of this unit (look how discrete it is in the bathroom above) and one or two of its other useful features (more on these below) you can still use it as a free-standing device. The DCW10 can be pushed right against a wall and still operate with no problems.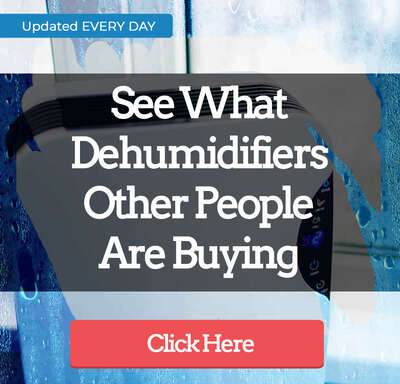 This is especially useful if you need it in your bathroom or kitchen but find you don't have the room for one its larger brethren, such as the DD122fw MK5 Classic. These dehumidifiers often need a minimum of 20-30cm clearance around all sides to operate effectively.
Charcoal Filter
A removable charcoal filter is also included with the unit. These kinds of filters are called 'activated carbon' filters. They are perfect for absorbing odours, in addition to filtering dust, from the air.
The carbon atoms that make up the filter have been treated with oxygen. This makes the carbon very porous and able to absorb many different elements. However, unlike a normal filter which can be cleaned when carbon filters become 'full' they need to be replaced.
Using The DCW10 – Controls
If you've read any of our other reviews you will know that we are usually suitably impressed with the impressive array of useful functionality EcoAir provides on its dehumidifiers.
However, the DCW10 seems rather basic providing only two main functions. Were we disappointed? No, not really. This is expected because, unlike a typical dehumidifier, the DCW10 is designed to do one job – to keep high humidity rooms dry.
Typically a modern domestic dehumidifier can be used for anything from drying washing, removing condensation, dealing with damp and
drying bathrooms
after bathing. This naturally requires a lot of extra functions that the DCW10 simply does not need. The added advantage of the lack of functions is that the DCW10 is incredibly easy to use.
Setting the DCW10
The DCW10 can be controlled one of two ways. The first is via the simple control panel on the device itself.
The second is by using the supplied remote control. This essentially mirrors the main control panel buttons.
The remove is it a nifty device and it allows you to mount your device where ever it is needed and not have to worry about reaching the controls to turn it on etc. It also means this unit can be mounted high enough to be safely out of the way when children are around.
Available Functions
Essentially you can have the unit on continuously without switching off. Or, use the timer function to turn it off for you after a set time has elapsed. You can set the timer to run for 2, 4 or 8 hours. This is a common time-range for mid-range dehumidifiers.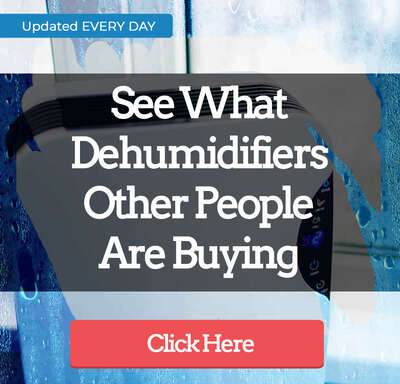 Feedback
To give you an idea of what the unit is doing EcoAir have included a bank of 3 very simple indication lights which tell you the current state of the unit.
You will be able to see in a glance if the tank is full, if the unit is working or if it is defrosting. We suspect this was intentionally kept simple so it can be seen at glance from a distance.
Where can you use it?
EcoAir list you can use this device in caravans, offices, bathrooms and kitchens – the usual kind of environments you would see a dehumidifier used.
But, in our view, it is perfect for mounting in your bathroom or kitchen where excess humidity in the air is often a problem. Causing condensation not just on the windows but also the walls.
And to make sure the unit is safe to use in these typically wet environments the DCW10 comes with an IPX4 rating for the main unit. This means it can safely operate whilst in humid, steamy rooms. It also means it is safe against the normal splashes of water that occur in these rooms – should a couple hit the unit.
Even the remote has an IPX rating of 5. This means it will be right at home if left in high humidity rooms without worrying about it malfunctioning due to water damage.
Performance
Over the course of 24 hours, the DCW10 can extract up to 10 litres of water at 30° and 80% relative humidity (RH). In most cases, we would curb this estimate somewhat because the high temperatures and humidity quoted are based on conditions rarely found in the UK.
But, in the case of the DCW10, we would have to say this is pretty accurate. Why? Because after a hot shower the humidity level can often be over 80% and the temperature up to 30°c. And, even in the kitchen, when boiling pans of water the humidity and temperature levels can shoot right up. And, this is the exact environment this device was made for.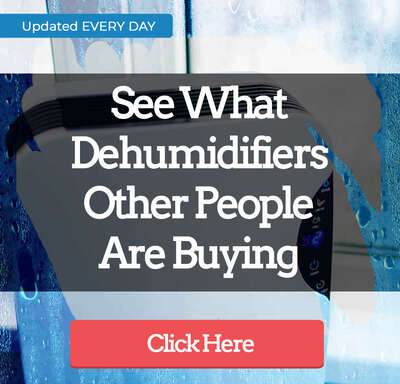 The water collection tank can hold an an average(ish) 2 litres of water before it needs to be emptied.
This doesn't mean you'll need to empty it 5 times per day! (based on 10l collection over 24 hours). After all, the unit won't be running 24/7.
But emptying the tank every day or two would be reasonable depending on the size of your household and if you're using in your bathroom/kitchen after showering cooking.
You also have the option to set the machine to continuously drain. This removes the need to empty the tank at all. EcoAir has supplied a handy 2m hose which you can direct into the nearest sink.
This unit is designed to operate effectively in temperatures of 5°C to 35°C. The 5°C lowest operating temperature may seem a little high when compared to some which can go down to 1°C. However, the DCW10 was simply designed to be used in warmer rooms.
It also employs a slightly noisier, but highly efficient, refrigerant technology to help remove moisture from the air. It operating noise is 42dB(A) and is comparable to the noise of an extractor fan running.
DCW10 Pros and Cons
Pros
Unique wall-mountable design
Can be used flush against a wall
Ideal for use in bathrooms or high humid environments thanks to its IPX 2 rating
Can be controlled using supplied remote control
Cons
Requires certified electrician if installing in bathroom
Supplied drainage hose is on the short-side
What We Think About The EcoAir DCW10:
The EcoAir DCW10 isn't the most feature-laden device we have reviewed – but we still love it. It's simplicity and design to perform one function well has really impressed us. The simple twist of making it wall mounted was also ingeniously simple but clever.
Think of the damage you could prevent in your home simply by having a dehumidifier ready to go in problem rooms such as your bathroom. The DCW10 would be ready exactly when you need it. This would stop mould growth around bathroom seals and paint from blistering.
The DCW10 has a lot going for it. It is great for anyone who wants something discrete, yet powerful and that can be tucked out of the way to quietly do its job.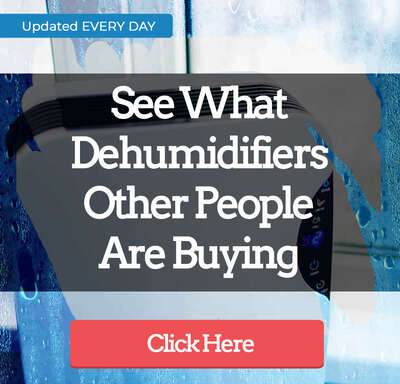 Prices & information last updated on 2023-11-29