It's hard to go wrong with a DeLonghi dehumidifier. Whether you are looking for a dehumidifier that is easy to use, one with a nice array of features, or something that is simply effective at extracting moisture from the air, DeLonghi delivers on all fronts. Take the DeLonghi DX10 dehumidifier for instance, which is a well-made appliance.
Despite belonging to the highly-rated DEX range of DeLonghi dehumidifiers, the DX10 is one of the brand's lesser-known models. It is lower in capacity, simpler in design, and lacks the bells and whistles found in the other DEX dehumidifiers.
Yet when compared to the competition, the Delonghi DX10 outperforms its rivals by far. It has a powerful extraction rate, covers one of the widest operating temperature ranges we've seen, and comes with great extra features you are sure to appreciate.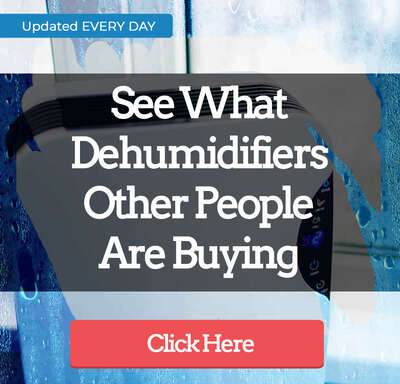 In this guide, we'll dissect the key features of the DX10 that we think you need to know before you buy. Read on to find out more.
DeLonghi DX10 – Key Product Specifications
Preview:
DeLonghi DX10 - Key Product Specifcations

Title:
De'Longhi DX10 Dehumidifier - Blue
Water Extraction (24 Hrs):
Noteworthy Features:
Dedicated laundry mode, Anti-frost device, Built-in carry handle, Castor wheels, and transparent water tank
DeLonghi DX10 - Key Product Specifcations
Preview:

Title:
De'Longhi DX10 Dehumidifier - Blue
Water Extraction (24 Hrs):
Noteworthy Features:
Dedicated laundry mode, Anti-frost device, Built-in carry handle, Castor wheels, and transparent water tank
Prices & information last updated on 2022-06-17
Design
If you are looking for a sleek dehumidifier with the latest intuitive controls, you will not find that in this DeLonghi DX10 model. Because its one of the brand's entry-level units, DeLonghi kept things simple and functional with this model.
The unit itself has a nice modern sophisticated look, featuring an all blue (or silver) colour and slim build that measures only 18 cm wide with smoothly curved sides. Controls consist of little more than a single twist dial.
Around the dial you will find the unit's 4 settings which include low, medium, and high humidity levels, plus a laundry mode. The 3 humidity settings are depicted with images of one, two, & three water droplets respectively, while the laundry setting is represented by a shirt icon.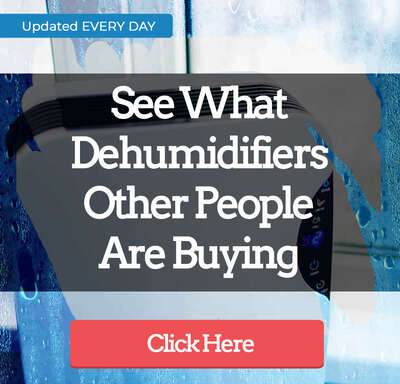 So, using the DX10 only requires turning the dial to your desired setting. It is rather old school, but it gets the job done. Another upside to the simple controls is that anyone from the young to the elderly can put the dehumidifier to work.
Moving the DX10 around the house is another easy part of using this model. Measuring 31(L) x 18.8(W) x 49.3(H) cm, the DX10 has a very small footprint. It takes up less than a square foot of space in your home.
What's more, this is one of the lightest dehumidifiers around, weighing an easy-to-carry 8.3kgs. This lightweight design alongside an integrated handle with a wide gripping surface and castor wheels allow you to enjoy ultimate portability with your dehumidifier.
Emptying the DeLonghi DX10
This is another area where the design of the DX10 dehumidifier makes it a joy to use. The tank is not the largest around (only 2L in capacity) but it has a few advantages that improve the overall emptying process.
For one, it pulls out from the side of the dehumidifier effortlessly and re-inserts just as easily. What's more, you won't have a hard time carrying the tank since it is small and has a cover to prevent spillages.
Another advantage is that the tank is transparent. Therefore, you will be able to see when it fills up. This eliminates the need for a tank full indicator but DeLonghi has gone on to include that as well. An LED light glows red one side of the control dial when the tank is full. The other side has a green light indicator that lights up to show the dehumidifier is powered on.
A drainage tube is also provided for times when you want the dehumidifier to run continuously uninterrupted. All these features give the DeLonghi DX10 a thumbs up as far as emptying the tank is concerned.
Water Extraction Rate
One great thing about DeLonghi dehumidifiers is that they work better than most competitor units when it comes to extracting moisture. This DX10 appliance bears that mark of quality.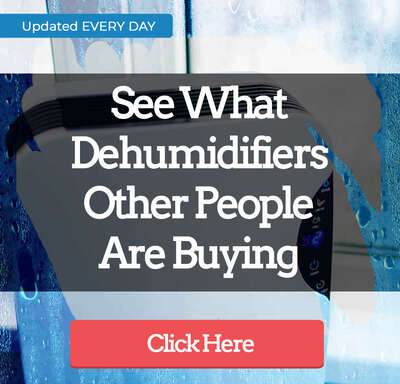 It can draw out 10 litres of water from the air in warm, humid conditions of 32 degrees C and 80% relative humidity. Areas that are drier or cooler than this will see less water extracted.
The powerful aspect of this appliance comes in how it extracts water. The dehumidifier is quick to remove moisture on all 3 humidity settings. It is built to dehumidify large spaces (can easily tackle dehumidifying a huge 50m2 room all by itself).
This level of performance has seen users report significant extractions like a mug full of water after an hour of use, and even an almost 20% moisture reduction within the first day of use.
The biggest upside to the DX10 dehumidifier is that it remains to be an energy-efficient unit despite its powerful performance. As part of DeLonghi's AriaDry range of dehumidifiers, the DX10 is fitted with an optimized compressor. This component actively reduces energy consumption without compromising the dehumidifying action. Thanks to this technology, the DX10 only draws 190 watts of power per hour.
Other Features
Versatility is one of DeLonghi's strongest suits. You will find plenty of that in the DX10 dehumidifier, starting with a dedicated clothes drying function.
Just like the dehumidifying settings, the laundry mode is powerful. When activated, it adjusts the dehumidifier's performance to strike the perfect balance between speed ventilation and dehumidifying power. This results in a highly efficient performance that dries clothes quickly.
On average, the dehumidifier can dry a full rack of clothes in less than half a day. This is quite impressive for clothes drying indoors where there is no breeze to help speed things up.
With this much power, the laundry mode stands as a great option for dealing with sudden bursts of moisture in the home. You can crank up the dehumidifier on laundry mode during winter mornings to get rid of condensation on windows or to clear the bathroom air after showering.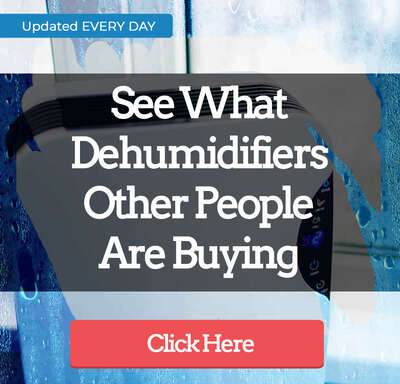 Like all DeLonghi dehumidifiers, the DX10 is designed to clean air as it draws out moisture. It does this through DeLonghi's patented and accredited air filtration system, which consists of an anti-dust filter.
The filter traps all airborne particles (dust, pollen, cloth fibres, etc), ensuring only clean air is released back into the room. The filter is washable which means you can use it throughout the entire lifespan of the machine. A good wash every two weeks should be enough to keep the anti-dust membrane working optimally.
While many dehumidifiers come fitted with anti-freeze protection, DeLonghi is a champion in this area. This DX10 unit features an anti-frost device that is second to none.
The device is automatic and only kicks in when necessary (i.e. when the dehumidifier is set to work in a cold area that causes freezing of compressor coils). Thanks to this anti-frost device, the DX10 unit can function effectively in environments over a wide temperature range of between 2 and 30 degrees C. This is an advantage you won't find in all refrigerant dehumidifiers.
Customer Impressions/Reviews
As expected of a DeLonghi dehumidifier, the DX10 has been well received by users. We would even go as far as to say that the dehumidifier is a hit among buyers since the majority of the reviews published online are positive.
Naturally, there are a few complaints like the full tank alert coming on when the tank is not yet full, the unit being noisy, and so on. However, there are no reported major flaws that deem the DX10 dehumidifier a bad buy.
Pros
Offers 3 levels for more optimised dehumidifying
Performs well in low-temperature environments
Comes with simple and easy to learn controls
2-year warranty (extendable to 5 years)
Makes significant savings on energy
Shuts off when the tank is full
Cons
Costs more than other dehumidifiers in the 10L water extraction range
Conclusion
For a 10-litre dehumidifier, the DeLonghi DX10 is quite pricey (almost £150 at the time of writing). But, this is only because it is a class above the rest.
The quick dehumidifying and dry clothes functions, re-usable anti-dust filters, quiet operation, and low 190-Watt power output features also contribute towards the unit's price tag.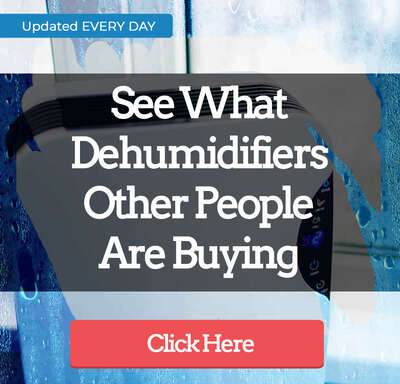 So, the question to ask is whether you are willing to pay more to get that extra performance in your dehumidifier. If not, you can always go for cheaper options like the electriQ 10L and Honeywell HDE010E1, which despite not being on the same level as the DX10 still do an admirable job.
De'Longhi DX10 Dehumidifier - Blue
Removes up to 10L of water per 24 hours
'Dry Clothes' function - significantly helps to reduce the time needed to dry laundry.
Anti-dust net filter.
Prices & information last updated on 2022-06-17