The Aero 360 by Unibond claims to offer an exceptional water extraction rate when compared to other moisture traps on the market (which are typically lack-lustre in their performance). As such, many people seem impressed with the Aero 360 and it has a plethora of glowing reviews.
The problem is many people often misinterpret the Aero 360 as a non-electric dehumidifier or see them as a cheap alternative to refrigerant or desiccant dehumidifier.
And, it is easy to see why. The Aero 360 is much larger than many moisture traps and stands around 20cm tall. The case is also reminiscent of some of the more compact Peltier dehumidifiers such as the 500ml by ProBreeze.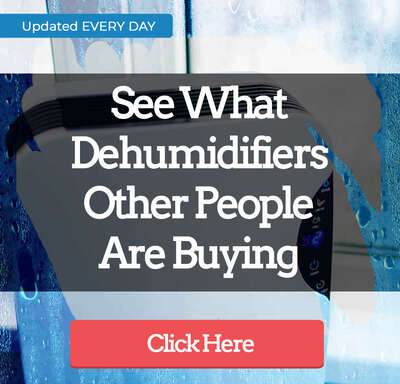 However, the process by which the Aero 360 removes water is completely passive. It does not feature a fan, heating element or compressor pump to aid with moisture extraction. As such, it can only remove very small amounts of water per day.
To illustrate this point, Unibond claims you can expect your first drop of water within the first 12 hours. Compared to an actual dehumidifier this performance is very low and many can collect between 3 to 10 Litres of water within the same amount of time.
That said, the Aero 360 does have its place. But, if you are going to buy one it is important to keep your expectations in line with the performance you can expect. The Aero 360 won't be able to deal with anything other than the most minor of (non-structural) damp issues and window condensation.
Aero 360 Key Product Info
Preview:
Aero 360 Key Product Info

Helps Deal With Damp Related Odours?
Suitable For:
Very minor damp or condensation problems
Aero 360 Key Product Info
Preview:

Helps Deal With Damp Related Odours?
Suitable For:
Very minor damp or condensation problems
Prices & information last updated on 2023-11-29
How It Works
Unlike most non-electrical desiccant absorbers the Aero 360 works in quite a different way which allows for its increased effectiveness. The most notable change is the structure and composition of the hygroscopic substance (the component which absorbs moisture).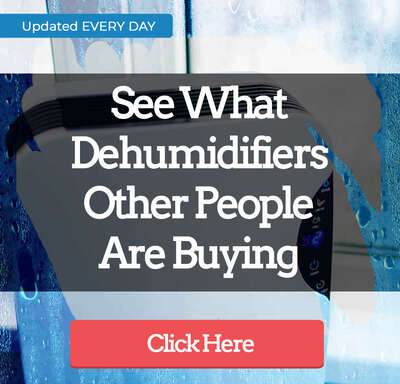 In most absorbers, a layer of crystals absorb the humidity through the top of the device and then filters this into a collection tub at the base. The Aero 360 uses a unique 'doughnut' shaped absorber, known as a 'tab', which is suspended above the collection tank.
This shape allows air to both circulate through, over and around the tab which is much more aerodynamic allowing greater airflow to move through the tab and therefore more moisture is absorbed.
The last most notable change is the inclusion of a second substance along with the hygroscopic compound which reduces the odours associated with humidity. Meaning it will not only reduce excess humidity and moisture but also reduce the musty damp smells it brings.
How Effective is The Aero 360?
Most small desiccant moisture traps are only ideal for small places such as inside cupboards or in your car. Typically they are not effective across entire rooms. However, the Aero 360 is clearly trying to improve on this and Unibond claims it is powerful enough to be effective in rooms of up to 20 square meters.
Unibond boasts the Aero 360 is so effective that it can collect up to 40% more moisture than previous humidity absorbers made by Henkel (the company behind the UniBond brand).
Each tablet should last for several months. During this time the Aero 360 will collect around 500ml of water before the dissolving completely. The water collected forms as a blue, salty liquid in the base of the unit which can then be poured away.
Where Should I Use It?
Unibond suggests using the Aero 360 anywhere where moisture is causing a problem and lists the bathroom and kitchen as two ideal locations.
However, given that showering for 15 minutes can create 600ml of water and the 360 can only collect 500ml over a period of several months, it is clear it would not be effective in such high moisture environments.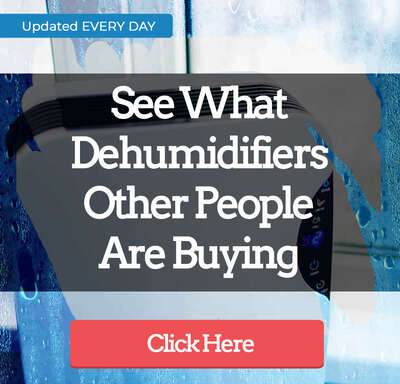 What the Aero 360 is good at is continuously collecting small amounts of moisture over time that could condense on walls or windows to create the ideal breeding ground for mould.
As such, we'd recommend using it in bedrooms to deal with condensation, or to remove moisture from boats or caravans that are typically left empty for extended periods of time and do not always have a mains power supply.
How Easy is it to Empty The Aero 360?
To aid emptying the Aero 360 a handy folding pouring spout allows for quicky emptying and minimizes the chances of spillages. Unibond recommends you dispose of the brine solution in a toilet opposed to your sink.
What Are The Advantages of The Aero 360?
The truth is that no moisture absorber will ever be as powerful as an electric dehumidifier. However, this lack of power does bring a host of benefits which are BETTER than their electrically powered counterparts.
One of the main advantages of units likes the Aero 360 is that it produces no noise at all because it has no moving parts. This means you can use it anywhere in your home 24/7. Including your bedroom or living room, where an electric dehumidifier might be too noisy.
2) Requires No Energy Source
The Aero 360 uses a natural process to draw in excess moisture and as such requires no energy source.
3) Portable and Easy To 'Setup'
There are no manuals to wade through or controls to figure out. The Aero 360 can be setup in seconds and can be easily moved to where it is needed.
Where Can I Buy Refill Packs For The Aero 360?
You can pick up a set of refill tabs (including a lavender-scented set) from here.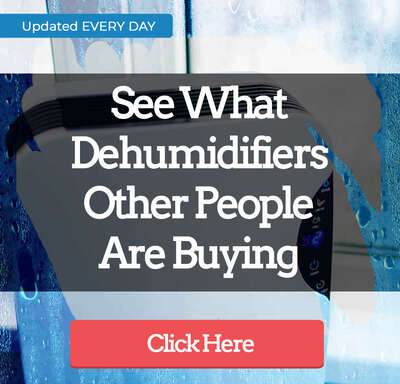 Aero 360 Pros and Cons
Pros
Ideal for very minor damp and condensation problems
More powerful than 'regular' moisture absorbers
Cons
Cost of refills could add up over time
Despite some confusion with its marketing, this device is NOT a dehumidifier
To Sum Up
Before buying the Aero 360 you first need to consider what problem you are trying to tackle.
If your home has a condensation problem, or you'd like to prevent a damp fusty odour in a small boat or caravan, then the Aero 360 could be the ideal choice. Their silent operation also makes them ideal to use in situations where a dehumidifier might be too noisy.
However, if you have condensation on your walls, in addition, to windows and have noticed mould growth you'll probably find the Aero 360 is unable to remedy such problems.
In such situations, we'd recommend the ProBreeze 500ml. It is a great middle-ground appliance for those who do not want to splash out on a top-end dehumidifier but need a little more power than a moisture trap can provide.
Sale
Prices & information last updated on 2023-11-29