The Meaco 10L is small and powerful. It represents one of UK firms Meaco's entry-level models. It will operate effectively in homes of up to 3 bedrooms (making it ideal for small homes and flats), helping to keep condensation and mould at bay.
In this review, we'll examine its performance and how it operates to help uncover why this unit is so popular.
Meaco 10L – Key Product Info
Preview:
Meaco 10L Key Product Info

Water Extraction Rate (24Hrs):
Continuous Drainage Option:
Noteworthy Features:
Low running costs, Lightweight & portable, great for small homes & flats
Meaco 10L Key Product Info
Preview:

Water Extraction Rate (24Hrs):
Continuous Drainage Option:
Noteworthy Features:
Low running costs, Lightweight & portable, great for small homes & flats
Prices & information last updated on 2021-09-23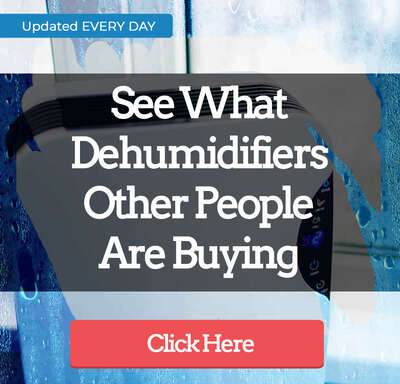 The Meaco Small Home Dehumidifer 10L – An Overview
When Meaco claims this dehumidifier is small they mean it! It measures in at 18.6cm x 29.6cm x 48.3cm. This makes the 10L ideal if you want a small unit which is discrete, or if you do not have much room and don't want too bulky a dehumidifier taking up valuable space. This also means it is relatively light and makes it more easily mobile compared to its larger counterparts such as the 25L or 20L Platinum.
Despite its compact dimensions it still offers up some exceptional performance. It can still collect an impressive 10 litres of water (collected over 24 hours) and is even supplied with a hose so you can connect it directly to a sink or drain for continuous drainage, which means you won't need to empty the tank at all.
This is particularly handy because the tank itself can only contain about 2.5 litres so in excessively damp conditions it will need emptying relatively frequently.
We mentioned at the start of this review that this unit is suitable for homes with up to 3 bedrooms. However, this is based on the assumption that it is to be used across a whole home. Although, given its power, it would be fine to use in single large rooms/flats particularly if you want to remove damp spots and condensation from your windows or even to help dry your clothes.
The top of the unit features a simple control panel that has a variety of settings that will allow you to configure how the dehumidifier operates.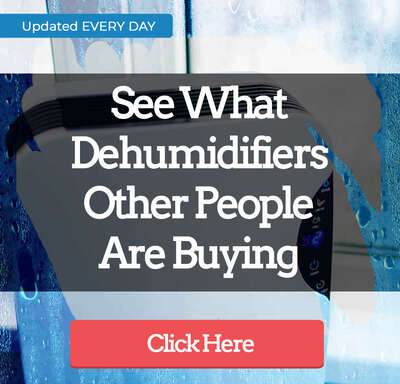 You can choose from 'dry washing', 'max', 'reg' and 'min'.
The dry washing setting is a feature now very common in all dehumidifiers. Once in this mode the 10L will operate at its highest setting to help dry indoor washing fast. The only downside is that, in this mode, the 10L will consume the most electricity. However, it is still cheaper compared to running an energy-hungry tumble dryer.
Next, is the min setting. Only powerful enough to deal with minor humidity problems and condensation it is ideal for general daily use. However, the manual recommends that you do not use the 'min' setting whilst dealing with high humidity problems or moderate damp because it is not really powerful enough to correct these issues.
The 'reg' and 'max' settings are the preferred settings for higher humidity levels and dealing with damp. And, probably the ones you'll most use when first buying a dehumidifier.
To further help save money the unit will automatically switch itself off when the tank is full or the humidity drops below a certain threshold thanks to its inbuilt humidistat.
It is pretty much a fact that most dehumidifiers can be noisy beasts, to say the least. But with a reduction in size has come a reduction in noise – the Meaco 10L is fairly quiet for a refrigerant dehumidifier at only 43dBA.
By using a different kind of efficient rotary compressor, and by making sure the design has been engineered to reduce as much noise as possible, this has made this particular dehumidifier much quieter than most other entry-level units.
Meaco 10L – Pros & Cons
Pros
Perfect for small homes & flats
Lightweight for a compressor dehumidifier and easily portable
Low running costs at 3.16p per (based on 15.2p/kWh).
Cons
Tank is slightly small at 2.5L
The Verdict?
It's compact size and impressive performance help make sure this mini-dehumidifier packs a punch. Its entry-level price is sure to fit most pockets and caters for those who need the power of a refrigerant dehumidifier without the bulk that most units of this type bring.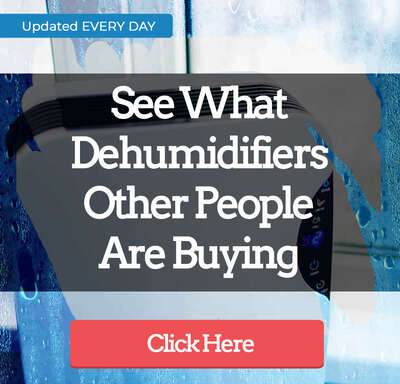 We think this is an impressive unit that is sure to please and has the reviews to back it up.
Looking for a newer Meaco dehumidifier for a similar price?
Then the ABC might be what you are looking for. This more modern dehumidifier is excellent value and comes in at a price to put a smile on your face. Find out more here.