The DD122 Mini is currently the most compact and lightweight desiccant dehumidifier produced by EcoAir. It promises impressive performance for its size and is exceptionally quiet when operating on its lowest and mid-range settings.
It represents the latest in EcoAir's DD122 range and is preceded by the larger, and more expensive, DD122fw and the DD122 Mk5.
It packs a healthy dose of modern technology, allowing the unit to operate in the most effective and economical way possible. We're excited to see just what else this mini device packs.
EcoAir DD122 Mini – Key Product Info
Preview:
EcoAir DD122 Mini Key Product Info

Water Extraction Rate (24Hrs):
Continuous Drainage Option:
Noteworthy Features:
Quiet operation (32dB), Compact & portable, Antibacterial filter, Laundry mode
EcoAir DD122 Mini Key Product Info
Preview:

Water Extraction Rate (24Hrs):
Continuous Drainage Option:
Noteworthy Features:
Quiet operation (32dB), Compact & portable, Antibacterial filter, Laundry mode
Prices & information last updated on 2021-04-16
EcoAir DD122 Mini – Overview
If you're searching for a small and powerful dehumidifier then the DD122 Mini might provide the answer.
Measuring only 17.4cm deep, 26.9cm wide by 44.5cm high and weighing an extremely light 5.1kg it can be discreetly tucked away in most rooms to quietly do its job. And, it really is one of the quietest we've seen – operating as low as 32 dB(A). To put this in perspective that whilst running on it's lowest setting it should sound nothing more than a moderate hum. The quietness of this device is aided by the fact it utilises desiccant technology over the much noisier compressor models.
Tip! If a noisy dehumidifier could be an issue and you need a quiet a unit, remember that, in general: desiccant = quieter operation and compressor/refrigerant = noisier operation.
Overdry Protection
We've mentioned in previous reviews that air which is too dry can pose its own set of problems in the same way that air which is too wet can. So, we were delighted to see that the DD122 mini features an intelligent humidity sensor which will temporarily stop the dehumidification process before the air becomes uncomfortably dry.
This is an important feature because air that is too dry can 'suck' the moisture from wood or plaster etc. Causing damage to your furniture, walls or even your windows. This is referred to as keeping 'safe levels of humidity'.
Antibacterial/Dust Filter
The back of the unit is home to the antibacterial and dust filter – a handy addition which can help alleviate some breathing problems related to mould.
When it needs cleaning remember that you can only vacuum this filter and not wash it. Water weakens the antibacterial properties of the filter. When compared to the filtration properties of the upper-end models of the DD122 range the 'Mini' is missing the ionizer present on the more expensive models. Which is not surprising given the lower cost of this unit.
Efficiency
During the course of a 24hr period, this unit can collect a total of 6 litres of water at 20°C and 70% RH. Which, when compared to some of the larger units, is around 4 litres less than the 'average'.
But the DD122 mini is not designed to shift huge volumes of water or dry large homes. It is ideal for most small homes of around 3 bedrooms (4 at a push), flats/apartments or for caravans/motor homes.
If you are looking for something to use in a larger home where only 1 room suffers from damp this device should suit that purpose. Just make sure you keep the door shut to the room the DD122 Mini is operating in to increase its efficiency.
Water Collection
Although you may find the tank needs emptying often when you are first getting any damp problems under control as it is slightly on the small side, holding only 1.8l. It is worth pointing out though that after the unit has 'settled in' you would probably only need to empty this every day or two.
In addition to the 'tank full' light on top of the machine, the tank itself has a handy water level window so you can peer inside to see how it's doing. Removing the tank is simple too and it slides out of the side of the unit. It even comes with a convenient carry handle and lid so you won't spill any water whilst on your way to empty it.
DD122 Mini – Controls
Anyone who has used an EcoAir dehumidifier will feel at home with the DD122's control panel. It features a design and button layout very familiar to most of their units with easy to use, soft-touch buttons and banks of LED indicators. And for such a reasonably priced unit this device is not lacking in features either.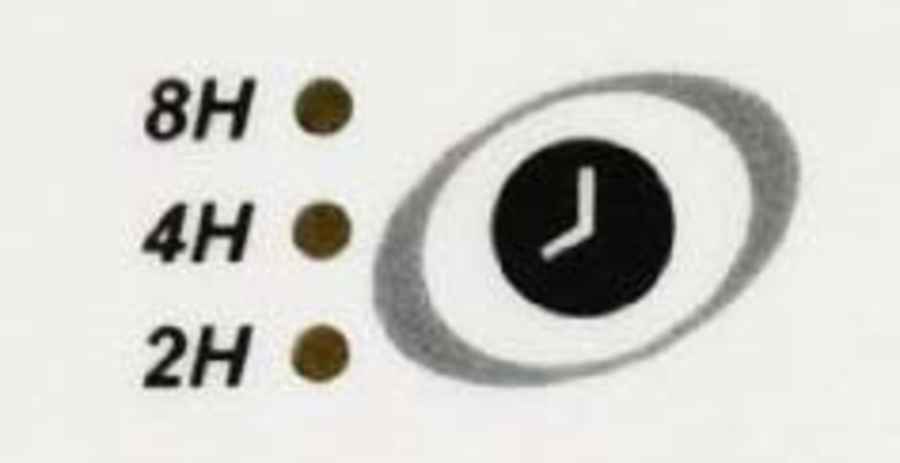 Moving across the panel from left to right you will first see the integrated timer function. Allowing you to operate the unit in 2h, 4h and 8h intervals.
This overrides all other settings, even the laundry mode, and allows you to keep a firm handle on the day to day running costs. This is particularly helpful if you need the unit to dry your washing whilst you are out. Rather than leaving it running on 'turbo' all day you can set the unit to switch off after a few hours – which usually enough time to dry your washing, saving energy and money.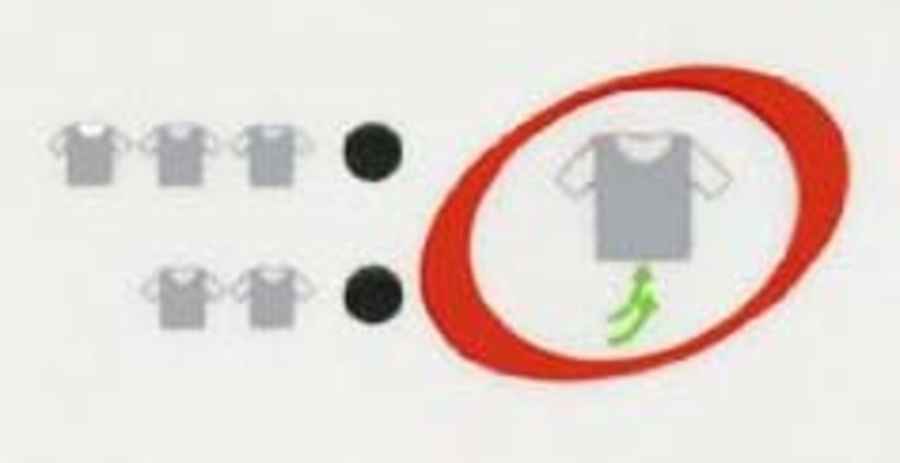 Next on the panel is the 'laundry mode' settings. Using either of the laundry modes kicks the unit into high gear, causing it to run continuously with the aim of drying damp washing or very damp rooms.
The first setting (signified by 3 t-shirts) is the most powerful setting and you'd really only need to use this on winter days when your home will usually have more moisture content in the air.
Following on from this is the second setting (signified by 2 t-shirts) and is used to dry your washing on warmer summer days. Although we typically recommend using the highest setting for laundry drying anytime of the year because, in our experience, the less powerful setting still isn't quite enough to help sufficiently dry washing in any reasonable amount of time and often takes longer than the claimed 2-3 hours.
3) General Fault/Water Tank Lights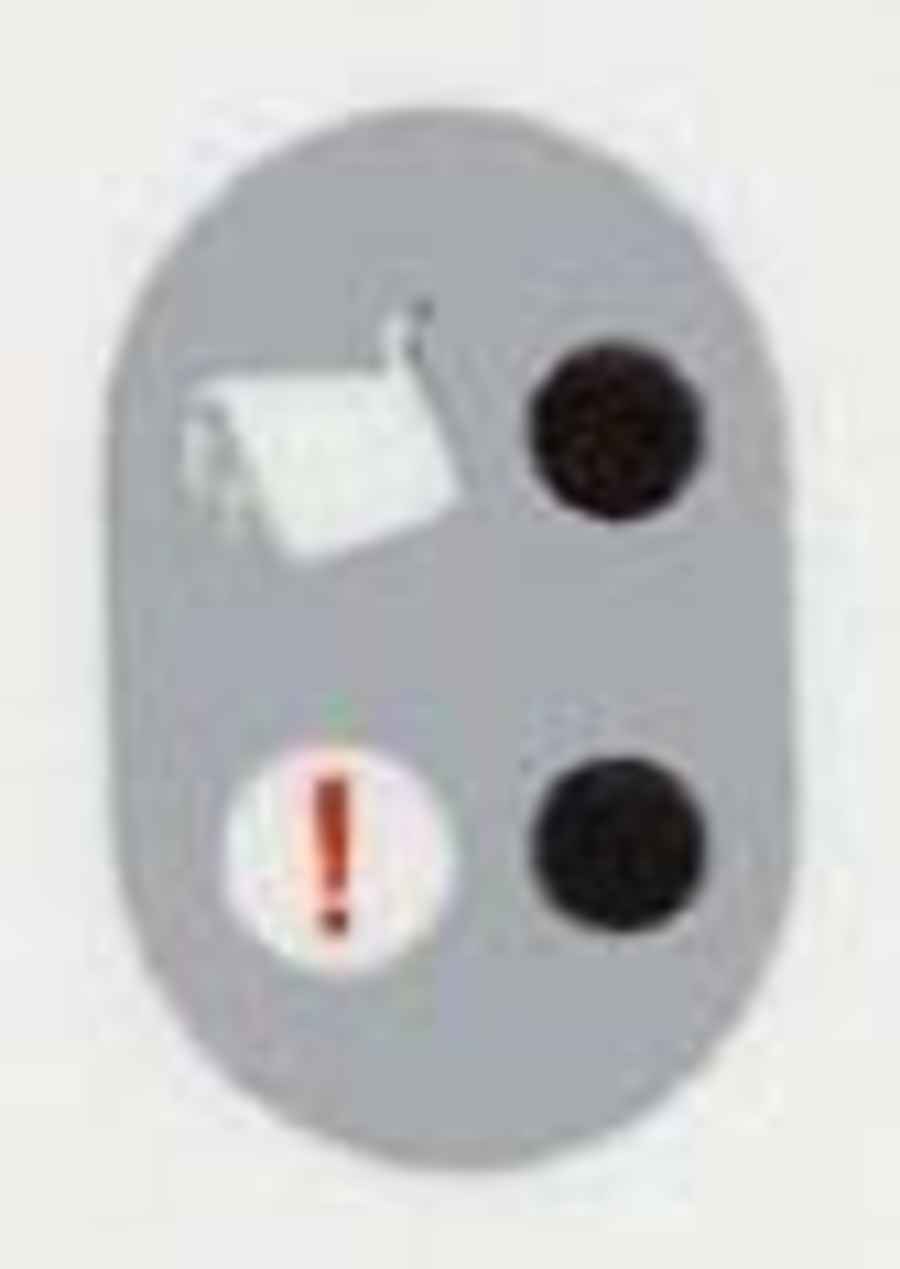 Moving onto the next item on the panel you will find a small bank of two indicator lights common to most devices.
The first is the water tank indicator and is used to inform you when the tank is full or inserted incorrectly. The second is more of a general fault light and can signify a number of problems from overheating, to a dirty filter or even that the machine is being used in temperatures outside of its operating range of 1 to 40 degrees.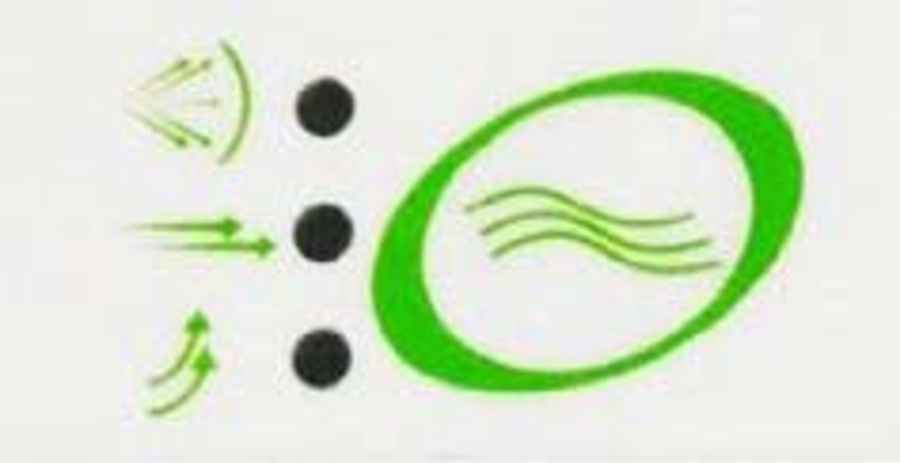 Beneath the timer settings you'll find a louvre control button. This is a feature usually only found on more expensive models, so we were pleasantly surprised to see one here – especially as it is very useful.
The louvre gives you control over where the warmed (and drier air) exiting the machine is directed. You can use it to push the airflow onto your washing or a problem damp spot to help speed up the drying process.
There are a total of four main settings (despite there being only 3 lights – we will explain!). The first setting allows you to direct the airflow upwards, in a wide arc of around 100 degrees. This pushes the air towards and across the ceiling and is the setting we recommend to dry out your bathroom after showering.
The second setting causes the air to be pushed out in front of the unit in a much smaller 50-degree arc and can be used to speed up the drying time of your laundry.
The third setting causes the air to expel in an arc of 150 degrees and could be used for general condensation/damp problems.
Lastly, the final setting is called 'hold' and is used to prevent the louvre from moving, locking the airflow in one place.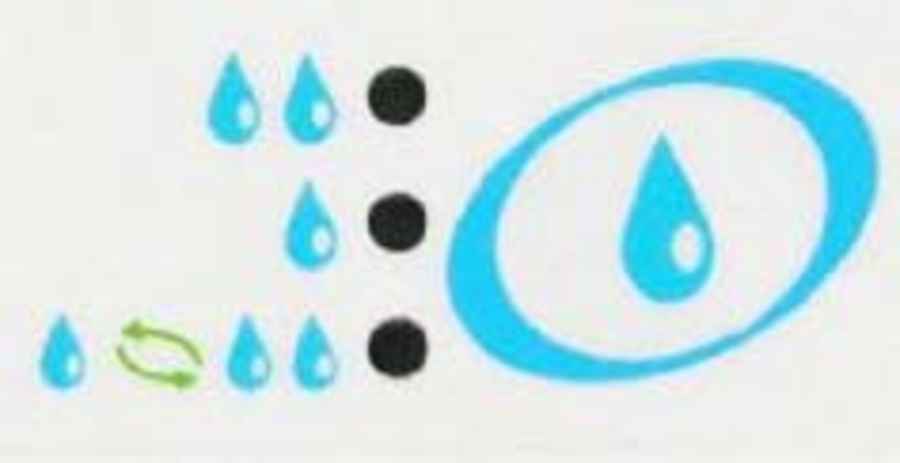 The final setting on the panel configures the drying mode. This is the setting on the device which aims to bring the ambient humidity down to a certain range – such as the ideal for UK homes of around 50%. Dry mode consists of 3 settings:
First up is 'high mode'. You'll only really want to use this setting to get damp under control and it really isn't intended for long term use. Whilst running in 'high mode' the unit will work to keep the humidity down to 40%-45%.
Next is 'economy mode'. And, as you can imagine, is intended for day to day to use and will keep the humidity levels down to 50%-60% keeping the operating costs of the machine as economical as possible.
The final setting really caught our eye and features an intelligently controlled humidity sensor that toggles machine between 'high' and 'economy' modes as required. Ensuring the machine runs as economically as possible by providing the extra drying power only when it is needed and running in economy mode when it isn't.
DD122 Mini – Pros and Cons
Pros
Very quiet at its lowest setting
Dedicated laundry dry mode
Compact size means it can be discreetly tucked away
Cons
Water collection tank is on the small side
What We Think
The DD122 Mini is an excellent value unit. Offering a host of features that will allow it to run efficiently and economically without much intervention at all.
It is a superb all-rounder with only a few minor niggles to its name such as smaller water tank and lack of ionizer. But these really are only minor niggles and the DD122 Mini offers excellent value for money for anyone looking for a decent, modern dehumidifier for their home which does not break the bank.
Sale
Prices & information last updated on 2021-04-16