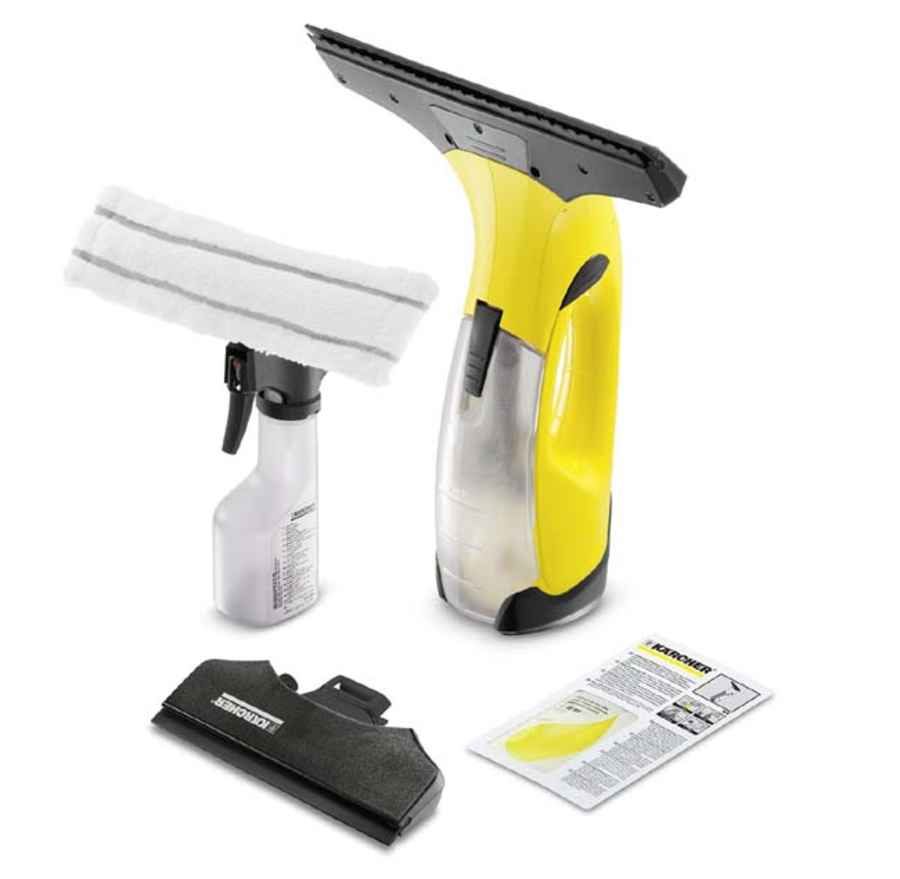 The Karcher Window Vac was one of the best selling home appliances of 2014. It has already received two design awards (awarded in 2014 and 2015) and has a host of positive reviews to its name. So much so Karcher that have been reinvesting into this flagship product, refining and improving the model constantly – there are now 3 distinct versions of this popular device available.
But what about helping with damp in your home? Could this help?
What Can You Do With It?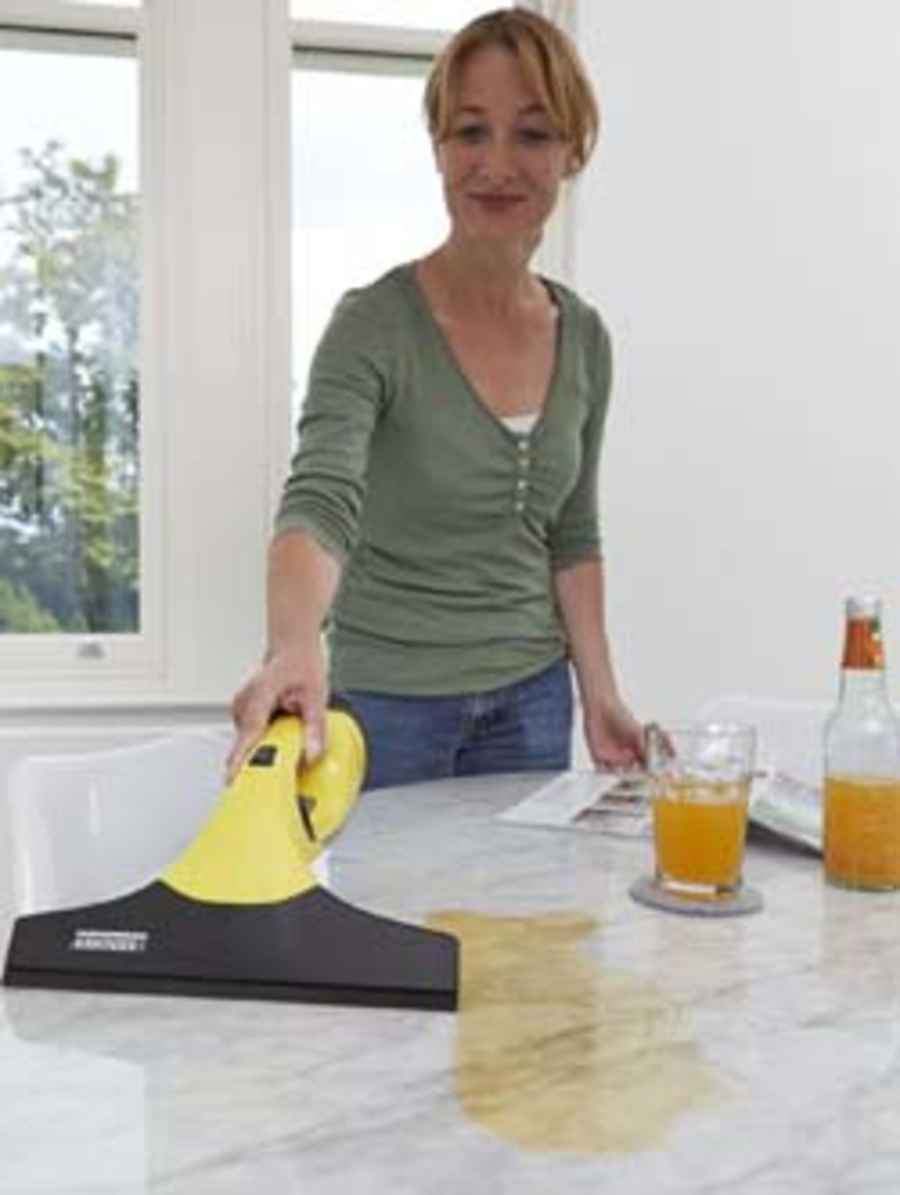 Despite being pitched as a device to primarily help clean your windows the Karcher vac can be used to help with a host of other jobs around the home from sucking up spills to drying your car windows or oven glass after washing. But the point we're interested in is damp or, more specifically, condensation.
Condensation can be huge pain from wet foggy windows, to water beaded walls in your bathroom and kitchen. It is a problem I have been all too familiar with in the past. This means I also know that with these conditions come the inevitable problems of mould and damage to the windows and surrounding frame (particular if they are wooden). We once lived in one small apartment where we would literally wake up every day with a huge puddle on our bay window that required mopping up and the drying of a towel or two everyday. It was a nightmare. And, whilst we do not suffer from this problem anymore (we have long since moved!), a device like this can help keep condensation at bay.
During the course of a day two people can produce up to 24 pints of moisture. 2 of which cannot be absorbed by the home. This is why you can see the excess moisture manifest itself as condensation on your windows, walls and tiles. Particularly in your bathroom and kitchen. And, as you can see from the demo video below, this handy little device is perfect for lifting away condensation from your windows. But why stop there? You could use it to remove condensation from your tiles or walls after showering. Preventing the buildup of limescale and inhibiting the growth of mould.
What is included?
This all depends on what device you buy. Each of the four models are subtly different and only the last two include any type of accessory 'pack'. To give you a general idea we have provided a brief overview of the four devices below:
Karcher WV50 / Karcher WV2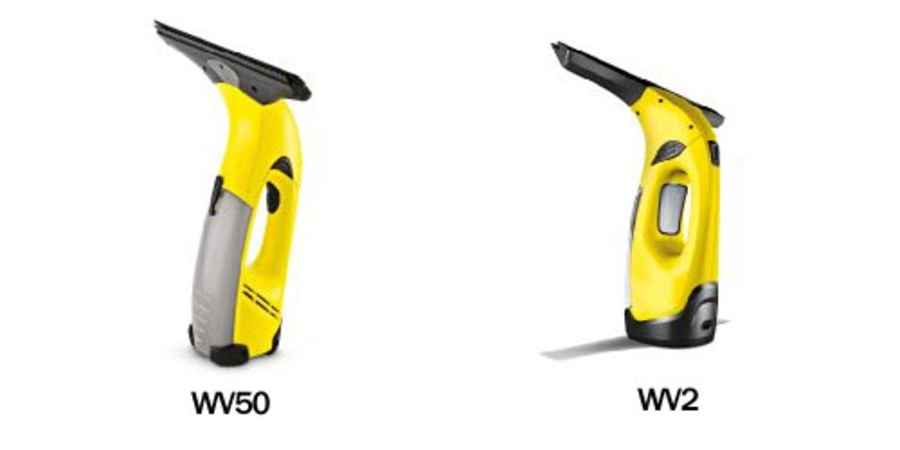 Theses two represent the more 'basic' models and as such come with no extra accessories and have the shortest run times of 20 and 25 minutes respectively. With this comes an obvious reduction in cost and the WV50 is getting on for half the price of the WV5 Premium.
Both of these devices also come with the standard 280mm cleaning blade.
Karcher WV2 Premium / Karcher WV5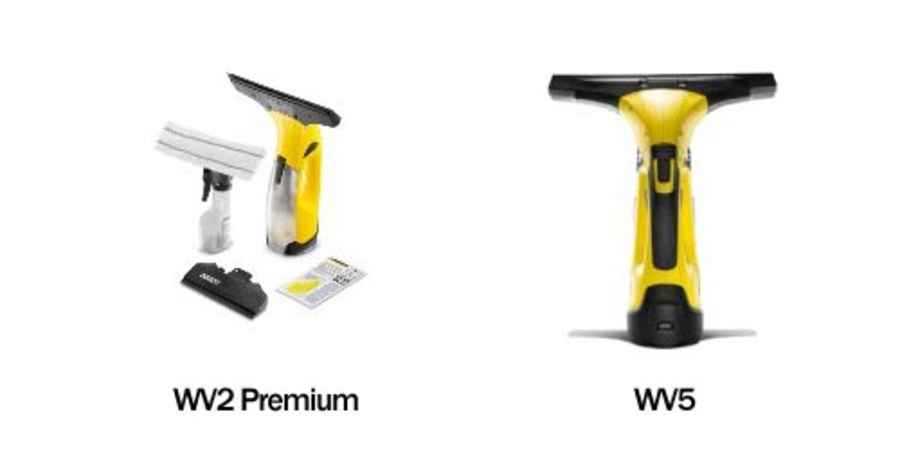 Representing the upper end models of the Karcher series the WV2 Premium and WV5 have improved performance and also arrive with an accessory kit. This includes a smaller 170mm blade for getting into tight spaces, a spray bottle with microfibre attachment and 20ml of concentrated detergent.
Whilst the WV2 Premium is essentially the same model as the WV2, but with accessories included, the WV5 Premium has some improvements over earlier models. The most notable of which is an increase cleaning time of 35 minutes (allowing you to clean up to 105m²), but this does come with an increase in charging time of around 3 hours instead of 2. Somehow this unit it also lighter than the WV50 and weighs 0.65Kg – which is feather light and should allow for easy cleaning with no strain.
Extra Accessories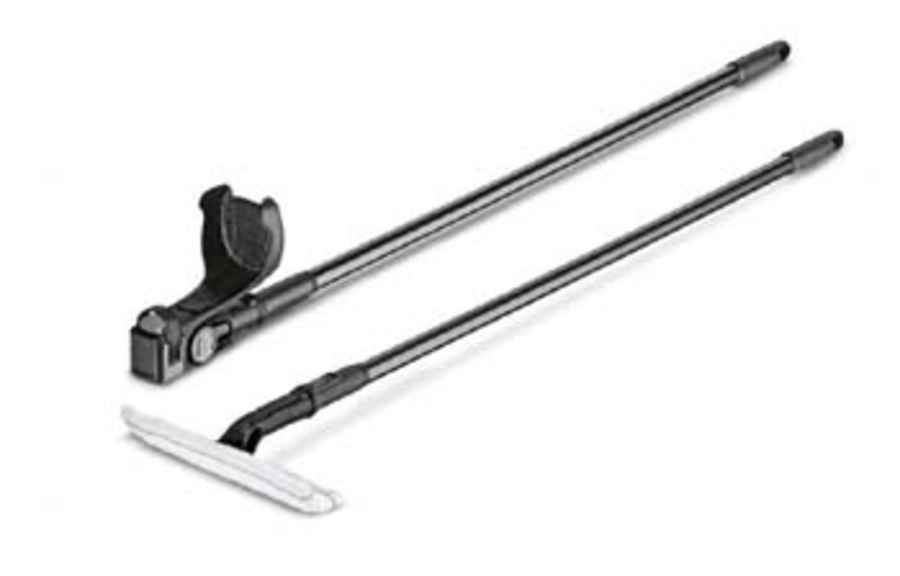 Like any popular product there are a whole range of accessories you can buy to supplement your unit. Some of which I would question as to their exact usefulness in a domestic environment, but others you can see the immediate benefit. One of those useful attachments is the extension set which will allow you to clean taller or higher up windows. Handy for reaching your upstairs windows without resorting to a climbing a ladder or leaning out of window.
How Easy is It To Use?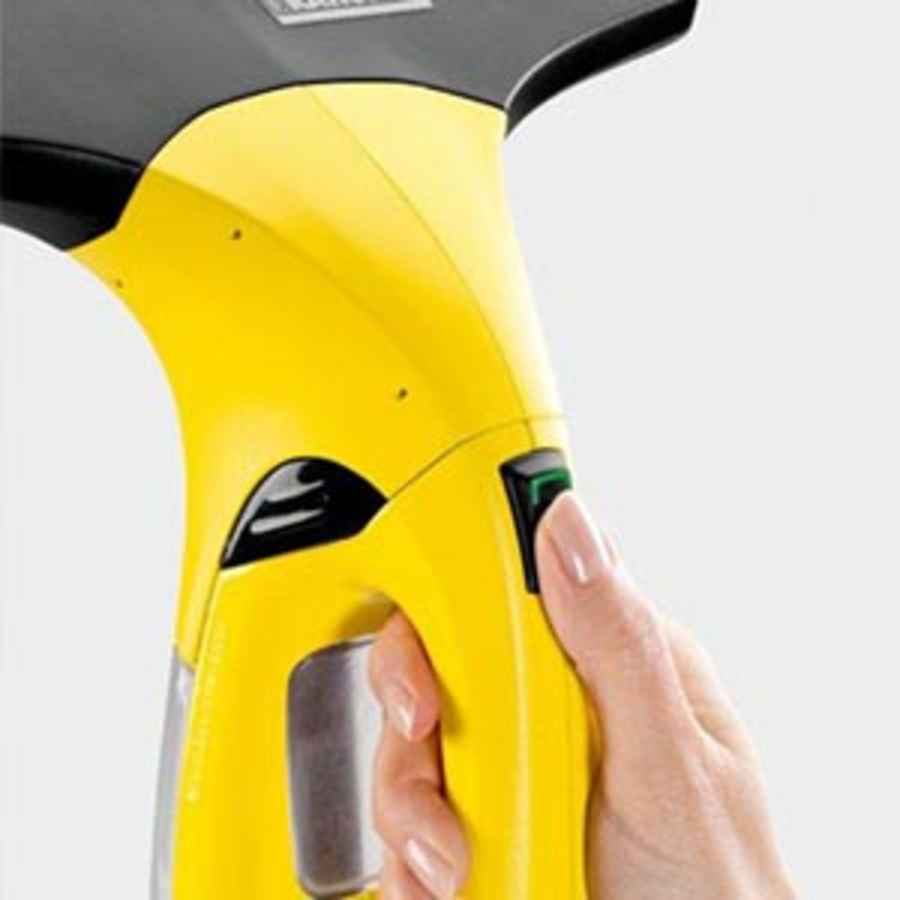 Despite it's bulky appearance the unit is very small and light and weights around 0.6kg. This is phenomenally light for a unit holding a rechargeable battery pack which, themselves, can often weight over 1-2kg.
It is very easy to hold and can be gripped comfortably. At the top of the handle is the on/off switch which you can simply toggle with your fingers/thumb whilst you're using it. This makes it very easy to use the device with just one hand and speed through your cleaning/sucking up condensation!
Emptying the 100ml water collection tank is also very simple. A pull out plug on the underside can be removed and turning the device horizontal will empty it. You can also remove the tank for emptying and cleaning, but this requires a little more effort. To do this you need to remove the cleaning blade and top portion of the machine. Typically you will only need to do this to clean the tank every now and then.
What's Its Performance Like?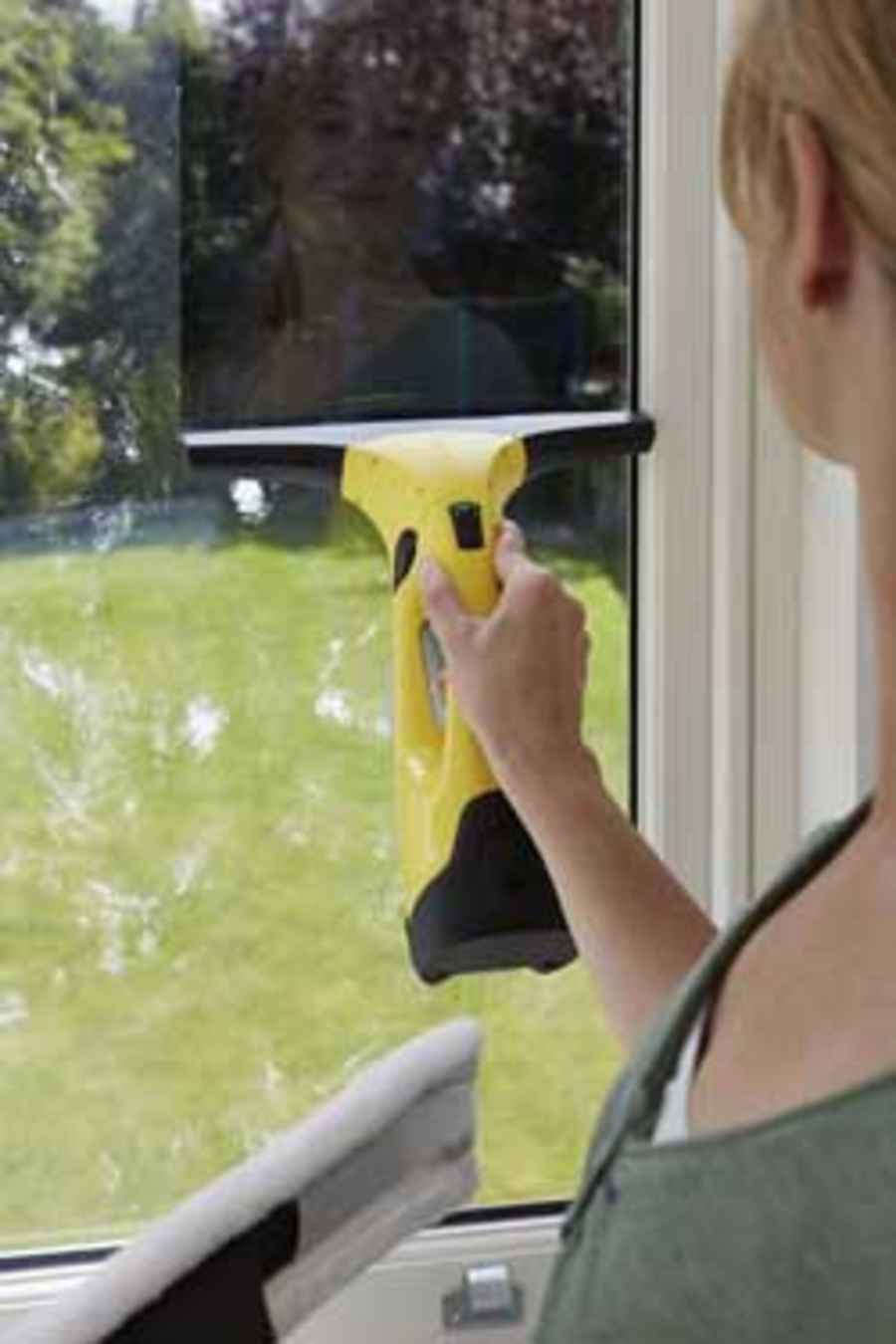 You can't argue with the performance of this little vac. It does exactly what it says it will – and very well. On hard surfaces it sucks up all liquids and leaves a completely dry finish.
Depending upon the model, the battery seems to last for only very short periods. Typically you can expect between 20 and 35 minutes total run time. At first this didn't seem like too long, but given how quickly this unit works you would be very unlikely to use this in one go and depending on how much you use it a single charge should last for a good few days.
If you've ever bought a car vac which can run off your car's charging point you'll know just how pathetic these low voltage motors can be. Karcher seems to to have upped the power at the expense of the run time – which is fine with me. It is far better than having a longer running device which does not work well.
The charge time on the batteries seems about the norm for any decent handheld battery appliance which is around 2 -3 hours to get a full charge. This is what you would expect to see on powerful handheld drills so it is no surprise to see a similar time here.
Is It Worth Buying The Karcher Window Vacuum?
Don't get me wrong the Karcher window vac is clearly a well made, high quality and effective gadget. It does it's job very well and can help you speed to answer the question posed by this review: yes it can help with condensation by quickly removing it.
But, this device is not cheap, and you can pay anywhere between £60 to £100 (depending upon the model and accessories included). But I suppose if you have to spend ages wiping condensation off your windows every morning it would be a huge timer saver and make the task much less painful – I know, I have had to do this morning ritual in some of the houses I've lived in the past (as mentioned above). So, from that point of view it would definitely be worth the money because of the time and effort you would save.
The truth is you pay for quality and this device has quality. We still feel it is a little on the pricey side so if you can find one a little bit cheaper (and you know it would be useful) we suggest snapping one up – you can usually find one on offer here.